Liverpool To Be 'Set On Fire'
14 March 2018, 07:04 | Updated: 14 March 2018, 07:14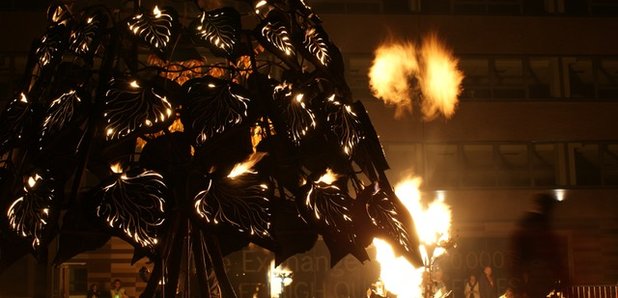 Parts of Liverpool City Centre are going to go up in flames as part the Culture 2018 festivities.
The Feast Of Fire festival will open at St John's Gardens (behind St George's Hall) on Friday 23 March and will go on for around two weeks with each night having a different theme.
Organiser, John Wassell, told Heart: "You will feel the heat, you will feel the heat!
"We are bringing the Feast of Fire to Liverpool as a special new event. It's going to be a series of flaming fire sculptures, fire performers, entertainers, fiery food and drink - food made with fire. You'll see flames erupting, flickering flames, music and we have different themes each night - Africa Oye, Kazimier, Pride, Soul, Indian entertainers, an Irish night - so there's a different musical feel to each night.
"There'll be parts of the gardens which are magical and there's other parts where it'll be going 'boof, boof, boof' and erupting. You'll never have seen anything like it."
For more details... click HERE!