Manchester Mayor Makes Sure Kids are School Ready
20 October 2017, 14:48 | Updated: 20 October 2017, 15:00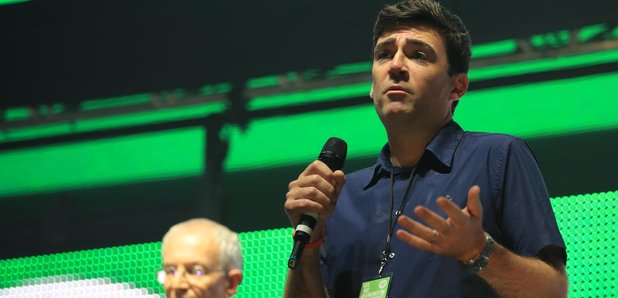 It's after figures show some youngsters are falling behind.
The Mayor of Greater Manchester Andy Burnham is calling for a new Greater Manchester School Readiness Pledge to be designed and implemented by the city-region's schools, public, private and voluntary sector organisations.
It's after figures released yesterday by the Department for Education showed that last year 12,157 children in Greater Manchester started school not ready to learn. This represents 32.5% of children who started school last year in the city-region.
Speaking to the Greater Manchester School Readiness Summit, which included primary school, nursery, health service, voluntary sector and local authority representatives, the Mayor challenged the Greater Manchester organisations to design a plan that would improve year on year the numbers of children that start school ready to learn.
To enable this, the Mayor outlined work that's being undertaken to support services such as Health Visiting, Midwifery, GPs, and schools to work closer together within neighbourhoods and better share information. It is hoped that by working more closely together and utilising new information sharing technology, organisations will be able to identify and support, at the earliest opportunity, those children who are at risk of not being ready to learn when they start school.
Andy Burnham said: "The first day of school should be an exciting time for all children across Greater Manchester as they look forward to building friendships and beginning their educational journey.
"But for far too many children this is much harder than it should be. We need to seize the opportunity devolution has given us to tackle this crucial issue and give our children the best start.
"There are a range of reasons why children aren't ready to begin their education but we are pioneering ways to change this. We are joining up our public services to make sure that all children can start school ready to learn.
"By working together we can ensure no child in Greater Manchester is left behind."
Mr Povey of Educating Greater Manchester's Harrop Fold School, who is supporting the Summit, added: "As any Headteacher will tell you, we have to get children ready and prepared to learn. To get children ready for school I think that public sector bodies need to come together. We need to ask what can the various agencies, bodies and local authorities can do to get those kids in the right place so they can learn, be ready for education and ready for life. By bringing together a whole host of public services to focus on this issue I believe that this Summit can be a crucial part of the development of education in Greater Manchester."
The assessment of school-readiness is made using the 'good level of development' indicator that assesses a child's personal, social and emotional development, physical development, communication skills and language.