Manchester river is 'most polluted'
13 March 2018, 16:10 | Updated: 13 March 2018, 16:13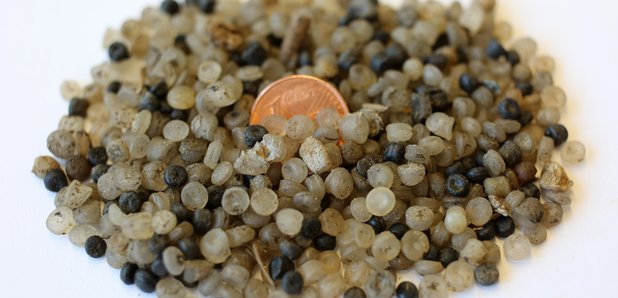 A river in the north-west of England had the highest recorded levels of microplastic pollution in the world, a study has found.
Researchers at the University of Manchester studied rural streams and urban rivers at 40 sites across Greater Manchester, and discovered tiny plastic beads, fibres and fragments in all parts of the network.
This included a site on the River Tame in Denton, which the team said had the worst levels of contamination so far recorded anywhere in the world.
Microplastics, which come from a variety of sources including clothing and cosmetics, can be harmful to marine life and pose a threat to ecosystem health.
The scientists are calling for tighter regulations on waste flowing into urban waterways, and say pollution in these channels is a "major contributor" to contamination in the oceans.
Professor Jamie Woodward, the university's head of geography, said: "Microplastics in the ocean have recently attracted a lot of attention, but until now science knew little about the major sources of this pollution and the transport processes involved.
"We decided to explore the contamination of urban river beds, as we began to think that they may be the main source of the problem."
After major flooding hit the Greater Manchester area, the researchers re-tested all of the sites.
About 70% of the microplastics stored on the river bed - equivalent to about 40 billion particles - had been removed, they said, suggesting large quantities had been flushed into the ocean.
Prof Woodward added: "We are only beginning to understand the extent of the microplastic contamination problem in the world's rivers.
"To tackle the problem in the oceans, we have to prevent microplastics entering river channels.
"We also need to reduce our use of plastics large and small."
Earlier this year, a UK-wide ban on adding microbeads into rinse-off cosmetics and personal care products such as face scrubs, toothpastes and shower gels came into force.
Theresa May has also pledged to eliminate all avoidable plastic waste within 25 years.
The study, which describes microplastic pollution in the oceans as "one of the world's most pressing environmental concerns", was published in the journal Nature Geoscience.