Manchester Uni dark web drug gang jailed
21 March 2018, 18:09 | Updated: 21 March 2018, 18:13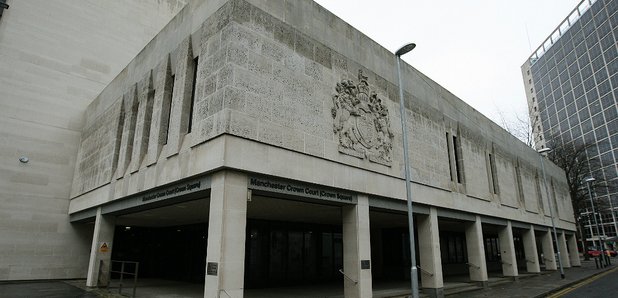 The leader of a gang of university students who trafficked drugs via the online "dark web" has been jailed for 15 years and three months.
Basil Assaf, 26, was the "whiz-kid" and "prime mover" of the operation which imported, exported and supplied ecstasy, 2CB, LSD and ketamine.
The petro-chemical engineering student and his fellow conspirators Elliott Hyams, 26, James Roden, 25, and Jaikishen Patel, 26, all from London, immersed themselves in the recreational drugs scene in their first year at the University of Manchester.
However, led by Assaf and inspired by US TV series Breaking Bad, they moved on to selling controlled drugs on the Silk Road illicit marketplace from May 2011 onwards until the FBI brought it down in October 2013 and seized its servers.
Silk Road, hidden on the dark web, was launched in February 2011 and advertised banned drugs and other illegal commodities, with buyers and sellers using the bitcoin cryptocurrency.
FBI officials uncovered Assaf's trafficking ring as part of its investigations and informed the National Crime Agency who went on to raid Assaf and Roden's flat near the university and discovered a "drug dealing factory".
Sales on the Silk Road website were valued at 1.14 million US dollars (£812,000) but some drugs were supplied in person for cash and other online payment systems were used to evade Silk Road's commission fees.
The defendants enjoyed a lifestyle "far above that of typical students" including taking holidays to Jamaica and the Bahamas, prosecutors told Manchester Crown Court.
Assaf - who said he believed he was "invincible" - also bragged of his fondness for Veuve Clicquot rose champagne and that he had enough money to pay for his education and buy a flat in Manchester city centre.
The Crown say Assaf has hidden his financial gains in bitcoin accounts after he messaged a friend: "no-one could find out how many bitcoins accumulated and are stored elsewhere".
In another message he said: "Me and Jamie have accepted we're more than happy to do time for all of this. If btc continues going up whilst we're inside there's a chance we'll come out with mills."
Assaf, of Corringway, Ealing, claims his boasts were untrue, that he is in debt and there are no hidden bitcoin monies.
A proceeds of crime hearing will be held on a later date to determine the matter.
He pleaded guilty at an earlier hearing to conspiracy to importing, exporting and supplying controlled drugs, along with his co-defendants, geology student Hyams, of Barnsbury Street, Islington; computer science student Roden, of Half Moon Lane, Herne Hill, and pharmacology student Patel, of Woodford Avenue, Ilford.
All had gone on to full-time employment after leaving the university, the court heard.
Hyams was jailed for 11 years and three months, Roden was imprisoned for 12 years and Patel jailed for
11 years and two months.
Sentencing, Judge Michael Leeming told the defendants: "Drugs are a blight on our society. Misery and degradation is the typical result.
"As intelligent young men you will all each appreciate that that misery is caused and certainly contributed to by people like you."
He noted the drugs involved were dangerous and potentially fatal, and that the death rate from ecstasy was increasing.
A fifth defendant, Joshua Morgan, 28, of Chapeltown Street, Manchester, was jailed for seven years and two months after admitting assisting offenders in what the judge described as an "important role" in packaging the drugs for dispatch by mail.
Ian Glover, senior operations manager at the National Crime Agency, said: "These five men were interested only in making money. They had no regard whatsoever for the harm these drugs could do to their users.
"The FBI's excellent work shut the site down in 2013 in a globally significant operation and information they shared with us enabled us to identify, arrest and successfully build this case.
"Sites on the dark net represent a new variation on old crimes and are dealt with accordingly."