Matt's Story - Cancer Can Wait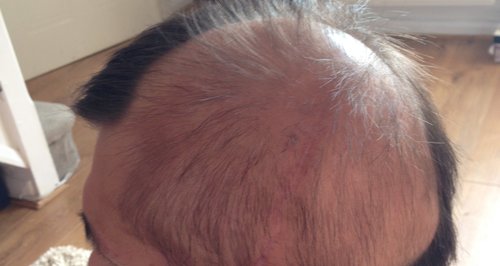 A 27 year old man who's been diagnosed with a terminal brain tumor has told Heart he hopes his cancer blog will help inspire others.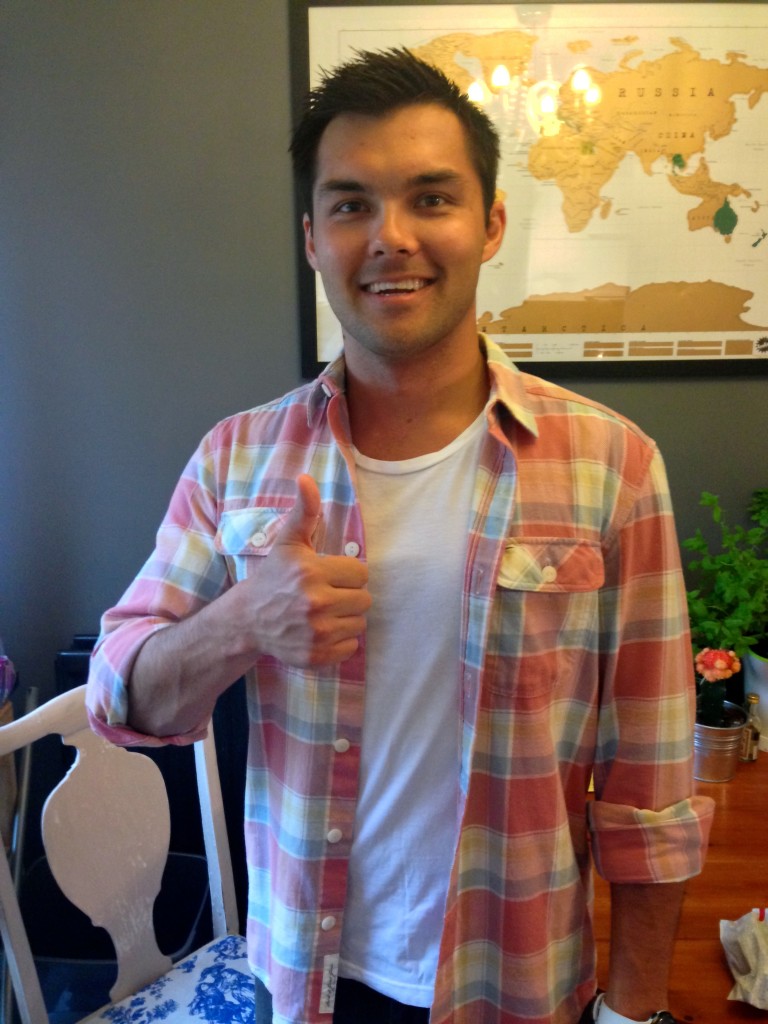 Matt Dillon came to Manchester from Australia two years ago, just a year later he noticed something wasn't right:
The day after celebrating Paddy's Day (an Irish celebration of Saint Patrick's Day on the 17th March each year) in Belfast, I went to the gym with my mate, Greig Senior. As we pulled up to the car park out the front of the gym I felt a shiver down my body. A headache came on quickly. I tried to ask Greig if we needed a parking ticket for the car. All that came out of my mouth was gibberish.
After tests at Salford Royal Hospital Matt was diagnosed with a brain tumour, with a life expectancy of 3 - 5 years:
"Friday 21st March 2014, my life as I knew it was changed forever. After a sleepless night knowing I had a "growth" in my brain I met with the leading consultant neurosurgeon and the specialist neuro-encology nurse. They delivered the diagnosis in a small private meeting room on my ward at the Salford Royal Hospital. Based on the scans the previous day, and without yet having a biopsy of the cells in the tumour, they diagnosed me with an aggressive grade 3 brain tumour."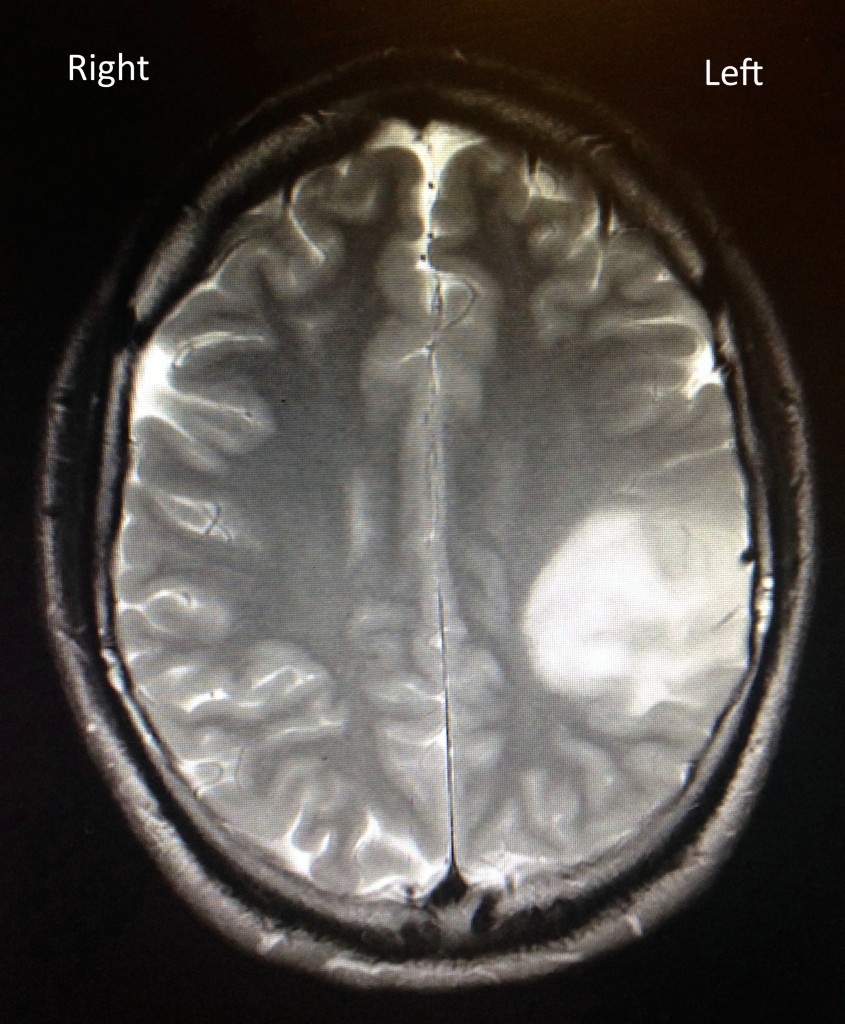 Matt's Brain Scan
Despite the diagnosis, Matt has always remained positive, determined to life the rest of his life to the full. Something which he is now encouraging others to do too:
"I think I've always had quite a positive outlook on life. I've tried to maintain a good balance of work, social life, study and exercise. I've always tried to give people a chance, keep the friends that I have, enjoy life and spend quality time with good friends. Sure I'll get angry or upset, but that's part of being human. By going through the experience of having an aggressive brain tumour and being told you may have anywhere from just a couple of years to a decade (or two if you're extremely lucky), hasn't changed my outlook on life. It has rather heightened my appreciation for life and the little things, and it has enhanced my already positive outlook. I hope that by me going through this experience, others can learn from it. Somebody can be taken away from us by a freak accident, or slowly from such events like a terminal illness. I feel blessed that I have time to help others and to appreciate what I've been given."
You can read all of Matt's blog at www.cancercanwait.com