Mayors speak out on trains
20 June 2018, 17:27 | Updated: 20 June 2018, 17:40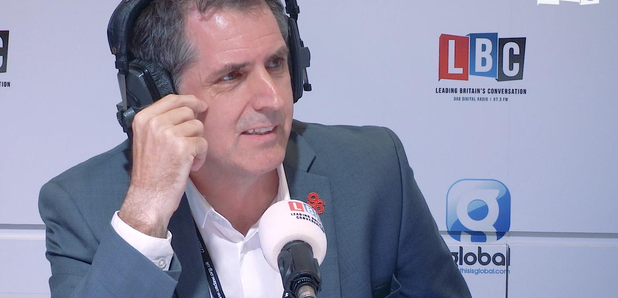 Members of the Rail, Maritime and Transport union on Arriva Rail North (Northern) will stage another 24-hour strike on Thursday, following a walkout on Tuesday, causing fresh disruption to services.
They will also strike on Saturday as the dispute remains deadlocked.
The union said it was making progress with other train operators over the same dispute, including South Western Railway, Greater Anglia and Merseyrail.
he Mayor of Greater Manchester, Andy Burnham and Mayor of Liverpool City Region, Steve Rotheram, made a joint statement.
They said: "On intercity rail services across Greater Manchester and Merseyside there are many rail stations that are unstaffed for all or part of the day and have poor levels of access for disabled people, older people and young families.
"That's why we believe there is a strong case to keep a guard on our trains.
"It is true that rail services across the North of England are not all the same and inter-city services are different from intra-city, such as Merseyrail and Metrolink.
"However, other parts of the UK have reached practical solutions on these long-standing issues and we believe it should be perfectly possible for the North of England to do the same.
"Ultimately, we cannot accept a situation of trains with no guard stopping at remote unstaffed stations, with accessibility challenges. That will only serve to further reduce public confidence in our failing rail services."
RMT general secretary Mick Cash said: "Clearly this is a significant intervention from Andy Burnham and Steve Rotheram and shows that RMT's campaign to keep a guard on Northern Rail trains is pulling in growing and powerful levels of political support.
"RMT is angry and frustrated that while we are making some progress in discussions in similar safety disputes Arriva Rail North refuse point blank to engage with the union in any meaningful fashion.
"The ball is firmly in their court when it comes to progressing this dispute and it is down to the company to respond positively now and give me something of substance I can take back to RMT's executive with a view to moving forwards.
"RMT stands ready for genuine and meaningful talks around the guarantee of a second safety-critical member of staff on their trains with Arriva Rail North any time, any place, anywhere.
"RMT has shown that we are deadly serious about negotiations in the other guards' safety disputes and the same principle applies to ARN.
"With Andy Burnham and Steve Rotheram's intervention it is now down to Northern to pick up the phone and get the process moving."