Medics Back Women's Hospital Move
26 September 2017, 09:23 | Updated: 26 September 2017, 09:33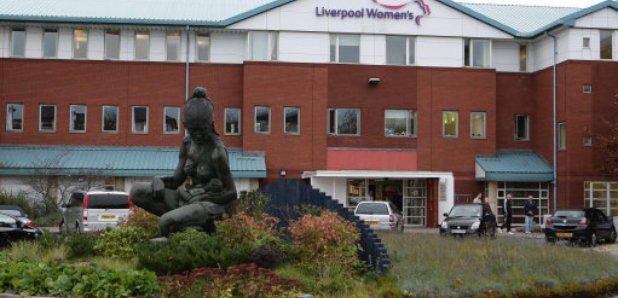 An independent report is backing plans to move Liverpool women's Hospital to a new site next to the Royal Hospital.
A panel of midwives and doctors who work outside of the north west, was asked to take an independent view of the review of women's and neonatal services in Liverpool.
In January, four potential options for the future, including a 'preferred option' for relocating services to a new hospital next to the new Royal Liverpool Hospital were put forward. Under the proposal, the new Liverpool Women's Hospital would be connected to the new Royal Liverpool Hospital by a covered bridge, providing immediate access to specialist surgical, medical and diagnostic services, and an adult intensive care unit.
Today's report agrees there is a strong clinical argument for the change, emphasising the risks with delivering care for women and newborns on a stand-alone site away from other related services, as is currently the case at Liverpool Women's.
Dr Fiona Lemmens, Clinical Director for the Healthy Liverpool Hospitals Programme, said:
"The Northern England Clinical Senate confirms the view held by local midwives, nurses and doctors, that services at Liverpool Women's face some very significant, and growing, challenges. It also supports our belief that we must act to make sure that care for women and newborn babies in the city is safe now, and in the future.
"A huge amount of work has taken place to develop potential solutions for these services, which has led us to believe that the best option for the future would be a new Liverpool Women's Hospital, next to the new Royal Liverpool Hospital. However, before we make a final decision, we need to know what people think about this proposal. This will be the purpose of the public consultation, which we hope will begin either towards the end of 2017, or early next year."
Dr Andrew Loughney, Medical Director at Liverpool Women's said:
"The findings of the Clinical Senate report reflect the challenges that we face as clinicians on a daily basis. While the team at Liverpool Women's work tirelessly to deliver the very best care that they can, and our outcomes for patients are good, we know that there are opportunities to make this even better.
"Midwives, nurses and doctors at Liverpool Women's have been at the heart of the process to identify the problems facing services, and develop options for the future. We look forward to talking about this is more detail during any future public consultation."
When the options were first announced more than 40 thousand people signed a petion against changes.
A public consultation's now likely with late this year or early 2018.