More delays to rail electrification
19 June 2018, 17:29 | Updated: 19 June 2018, 17:31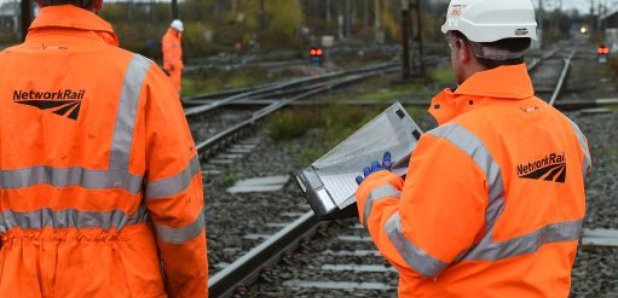 A delayed rail engineering project which contributed to disruption in the north of England will not be completed until November, Network Rail has said.
The firm's director of route sponsorship, Patrick Cawley, was asked about the progress of electrification work in the North West at a meeting in Manchester, where train operating firms again explained how the "timetable crisis" had happened in the wake of late-running improvement projects.
Mr Cawley was asked by Jeff Halliwell - the chairman of Transport Focus, the statutory transport users watchdog - when Network Rail would provide a "stable network for these guys to run their trains on".
He replied "very soon", adding: "We have pretty much broken the back of the North West electrification programme."
Network Rail announced in January that it would fail to meet a deadline of electrifying the line between Manchester and Preston via Bolton in time for the May 20 timetable change.
This left train operator Northern needing to re-write its new schedule at relatively short notice, contributing to major disruption.
The next major timetable change, due in December, will be based on the electrification work being completed.
Mr Cawley outlined some of the engineering challenges his firm has faced and said: "In September we're looking to complete the work and we're looking to enter into service in November - I think it's the 10th. That's when we'll have the infrastructure ready."
He agreed when Mr Halliwell asked him: "So it's going to be November by the time there's a stable network to run trains on?"
Earlier at the Transport Focus board meeting, attended by a range of train user groups, Mr Halliwell said the public wanted answers to a range of questions relating to what he called the "timetable crisis" in recent weeks.
Hundreds of services have been disrupted since schedules were changed on May 20.
David Brown, managing director of Northern - one of the operators worst affected - apologised again at the meeting for the disruption and said his firm was working hard to lift the current interim timetable which was brought in to stop the sudden cancellation of services.
Mr Brown was pressed as he left the meeting about how this deadline could be met given the November date for infrastructure work completion just confirmed by Network Rail.
He said: "For us to reintroduce the trains that we've taken out we don't need any further infrastructure. But, to implement the December timetable, clearly there's significantly more infrastructure that needs concluding well in advance of that."
Passengers using Northern have been particularly affected by the crisis, with some stranded on platforms for several hours.
The firm introduced a temporary timetable on June 4, removing around 6% of daily services in a bid to boost reliability.
At the Transport Focus meeting on Tuesday, Mr Brown re-iterated what he had told MPs on Monday - that the operator had been "on track" to deliver the new timetable until it was revealed in January that a Network Rail project to electrify the line between Manchester and Preston had suffered a delay.
Mr Brown explained that this meant the timetable needed to be planned in just 16 weeks rather than the typical period of 40 weeks.
He said that Northern had asked for the national timetable change to be postponed so the previous schedule would continue, but this was turned down.
Answering questions as he left the Manchester meeting, Mr Brown said it was not a matter of blaming any other organisations and forthcoming reviews would identify what had gone wrong.
He said: "To be perfectly frank, our whole energy and effort is going into the interim timetable we've got in place and to making sure the performance improves over time."
Asked to identify who is most responsible for "this mess" he said: "It's not my job", adding: "There's a range of independent reviews that will get to that, but the timetable that we delivered was delayed because a number of the infrastructure requirements that we need to run that timetable were delayed in themselves. That's not a blame, that's just a statement of fact."
And asked whether the problems were caused by different organisations not talking to each other, Mr Brown said: "I think it was Network Rail who said there's an ongoing dialogue on all of these schemes."
Earlier, Mr Brown was pressed by members of the Transport Focus board on why the firm would not proceed with a new compensation scheme for passengers unilaterally.
He told the meeting the firm was dealing with claims and had taken on more staff in that area but he said it was the Department for Transport and Transport for the North who were in the process of drawing up the parameters of the new scheme.
He said Northern was "keen" for them to come a decision as soon as possible.
Transport Focus chief executive Anthony Smith said after the meeting: "We are still waiting to hear more detail from train companies on how they will compensate those affected by the recent timetable crisis. This must include something for the increasing number of people who travel regularly but do not buy season tickets such as flexible and part-time workers or those making regular leisure or business trips."
The watchdog told the rail companies represented at the meeting that it was pushing for stable timetables and reliable services to be restored; passengers in the north to be able to claim compensation after 15 minutes' delay rather than the current 30; and "special compensation that recognises the full extent of the disruption to people's lives".