Mumbai Flight Promises Investment
5 November 2018, 15:02 | Updated: 5 November 2018, 15:08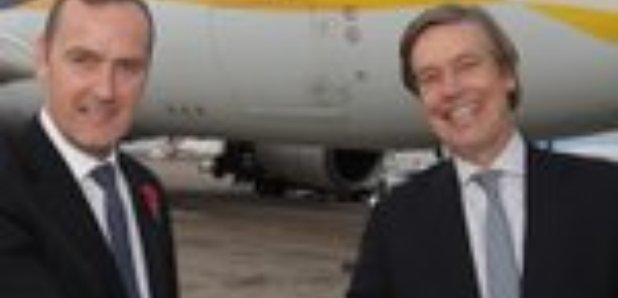 Jet Airways' five-times-a-week service is promising major trade, investment and tourism benefits.
The flights make Manchester the only UK airport outside London with a direct service to Mumbai.
Aviation minister Liz Sugg said: "Connections like the one being launched today are key to Britain's economic future and will help to drive economic growth and trade both here in Manchester and right across the North.
"Co-operation, trade and tourism with India is set to grow over the coming years, and we are committed to helping build the links we need now, so that all areas of the UK can be well placed to make the most of that growing relationship."
Securing a direct Manchester-Mumbai service has been a long-term priority for Manchester Airport and the region.
India is the UK's seventh largest trade partner in goods outside of Europe and third largest exporter of services to the UK.
Manchester Airport chief executive Andrew Cowan said: "The launch of this service is an important moment for Manchester Airport and the wider region.
"India is one of the world's most important markets and this route will unlock huge opportunities for economic and cultural collaboration with the North.
"It underlines the importance of direct connectivity, which helps businesses export their goods and services, attracts investors to the UK and encourages tourism in both directions."
Manchester Airport is the third busiest airport in the UK, with 28 million passengers last year.