New figures show child cruelty spike
4 December 2018, 05:53 | Updated: 4 December 2018, 05:55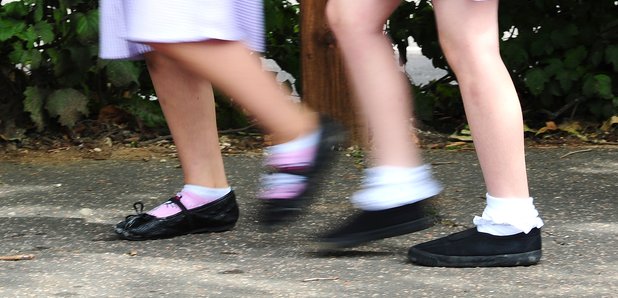 Cases of child cruelty and neglect reported to police across the North West have almost doubled in the past five years
Data from British police forces collated by children's charity the NSPCC shows that across the UK, 16,939 child cruelty and neglect offences were recorded in 2017/18, up from 7,965 in 2012/13.
It also received 19,937 calls and emails to its helpline about child neglect last year, with three quarters referred on to the police or children's services.
Neglect was the most common reason for contacting the helpline, being mentioned in nearly a third (31%) of calls or emails.
Official figures also show that 27,856 children in the UK were placed on a child protection plan or register for concerns involving neglect last year.
NSPCC chief executive Peter Wanless said: "It's unclear exactly why the number of child neglect and cruelty offences has risen so dramatically, but greater public awareness and improvements in how police record offences could be factors, along with deeper societal issues.
"Whatever the reasons for the increase in child neglect there is something we can all do about it now, we need to be aware of vulnerable children and be ready to report it to the NSPCC or the authorities if we are concerned for their safety or well-being.
"We are appealing to the generous nature of the public to support our Light For Every Childhood Christmas Appeal to help us be there for even more young people in need."
The Houses of Parliament and the BT Tower were lit green on Monday as part of the NSPCC's campaign to raise awareness of child neglect.
The charity's Christmas appeal is to raise funds for its helpline to answer calls and emails.
Adults concerned about a child can contact the NSPCC helpline seven days a week on 0808 800 5000, or email help@nspcc.org.uk.
Children under 18 can contact Childline on 0800 1111.