New role for Machester Mayor
25 July 2018, 17:50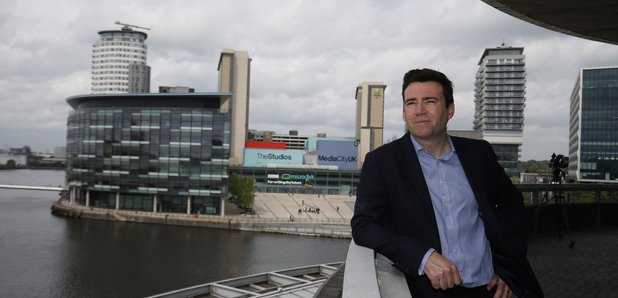 Burnham, a passionate Leigh fan, succeeded Air Commodore Dean Andrew at the annual meeting of the RFL Council held at RAF Waddington in Lincolnshire
Ralph Rimmer, RFL chief executive, said: "On behalf of the sport, I would like to thank Andy for taking up the presidency. It is a real honour for rugby league.
"He is a much admired national figure, a powerful voice for the north west and the Northern Powerhouse agenda more broadly, and the sport has in him a strong and passionate champion.
"He has made a particular commitment to supporting work across the sport to grow participation, increase inclusion and promote the mental health and well-being benefits of being involved in rugby league."