New Task Force To Fight Knife Crime
11 December 2018, 06:20 | Updated: 11 December 2018, 06:25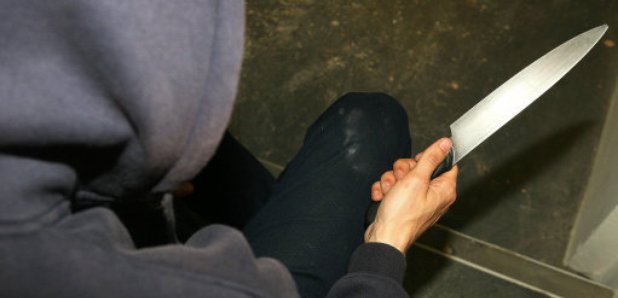 A special task force is being set up across Merseyside to try and get to the root causes of knife crime.
The police has asked colleagues from Liverpool, Sefton, Wirral, Knowsley and St Helens, to pledge their time, expertise and influence to help us capture and develop important information about the causes, impact, cost and solutions to the problem of knife crime throughout the whole of Merseyside.
Representatives from each geographical area have been tasked with a different focus ranging from information gathering and improving community confidence to exploring how to reduce knife related injuries and the number of people found in possession of knives.
It is hoped that through the sharing of vital information, raising awareness, improving communication and targeted messaging together with community focused interventions such as 'designing out crime' in key areas, stop-searches and the development of suitable programmes and education-based initiatives, the issue can be tackled more effectively.
Superintendent Louise Harrison said: "We know that knife related incidents are something that concern our communities but we also know that this is not something we can tackle alone and that means working closely with our partners in the local authorities and other agencies such as the prisons service and youth offending service.
"The idea is that we all put our heads together and share our knowledge and experience to come up with a workable solution to the problem and how best to implement it on Merseyside.
"In the past different local authorities and partner groups, including ourselves, have launched campaigns, initiatives and programmes to tackle the issue independently. This is about bringing all that expertise and wealth of experience together in one place."
Cllr Trish Hardy, Sefton Council's Cabinet Member for Communities and Housing said: "Sefton Council is proud to be working with colleagues from the City Region and to be able to support the development of the pan-Merseyside Knife Crime Strategy.
"Partnership working between Local Authorities and the Police is key to achieving the best results for our strong and vibrant communities. We are happy to take the element of the plan regarding the reduction in knife related injuries and offences and we are looking forward to working with colleagues to develop the proactive use of powers and legislation and to run collaborative operations across the city region.
"Sefton has invested in equipment to support our vibrant night time economy across the borough. We have provided businesses with knife wands that will ensure visitors to our busy town centres will feel safe and secure."
Liverpool City Council's Head of Stronger, Safer Communities, Jillian Summers said: "We have had a particular focus on working in partnership to deliver knife crime education sessions to secondary school pupils in Liverpool during the autumn/ winter term, following knife crime briefings to all headteachers in September.
"Twenty secondary schools in the city have received an input, reaching over 4000 students with important messages on how they can keep themselves safe and prevent knife crime. The feedback we have had from schools, parents and the students themselves has been overwhelmingly positive and we are keen to share and develop this model of delivery across Merseyside.
"We also continue to work with colleagues in the city centre's bars and nightclubs, providing door staff with access to knife wands and working with police colleagues on regular reassurance operations."
Cllr Paul Stuart, Cabinet member for Law and Order, said: "Knife crime is another issue which Wirral Council is proud to join forces with the police and other crime reduction partners across Merseyside in tackling. Whether it is enforcing the law, communicating with the public, or protecting and educating our young people, the advantages of coordinating our efforts and expertise are clear.
"In supporting this initiative, we are talking to colleagues across academia, health, enforcement and education to help us understand the root causes of knife crime and work towards preventing it. One of the ways we have done this is by bringing in the 'street doctors' to go out and speak to many young people across Wirral about the dangers of carrying knives. The feedback from this programme has been excellent and we are planning further activity with them over the next few months."
Cllr Shelley Powell, Knowsley Council's Cabinet Member for Communities and Neighbourhoods, said: "It is of utmost importance that we work together to tackle this type of crime, which causes so much suffering for victims and their families.
"The causes of knife crime are complex and there isn't one single fix for this problem - it requires innovation and a range of different interventions and actions. By pooling our resources across the Liverpool City Region we can identify those strategies which really work, and I'm confident that this approach is the key to reducing knife crime in our region."
St Helens Council's portfolio holder for community safety, councillor Anthony Burns, said: "St Helens Council welcomes the opportunity to the work with Merseyside Police and the other Merseyside local authorities on developing the Knife Crime Outcomes Framework. We believe that by working together to improve and share our knowledge and understanding we can be more effective in tackling knife crime and reducing the impact this has on victims, their families and communities.
"With regard to local or operational campaigns, the council has funded knife wands as part of its campaign to improve safety in the night time economy and we will continue to actively use these."