North West child homelessness up 175%
5 December 2018, 06:14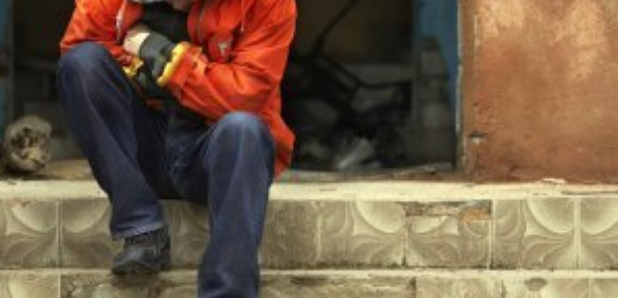 New analysis from Shelter has found a 175% increase in the number of homeless children in the North West in the last five years.
The charity warns the impact of the housing crisis will be felt across a generation as one in every 103 children in Britain is now homeless.
The leading homelessness charity estimates that over 3,000 children in the North West will now wake up Christmas morning without a permanent home. An increase of 33% more than last year.
Of these 316 will spend their Christmas in a hostel or BnB, often with one family in a single room, sharing bathrooms and kitchens with other residents.
The charity is calling on the public to support its urgent Christmas appeal - to give families the vital helpline advice and services they need in order to keep their homes over the festive period.
New research found that 131,000 children in Britain are now homeless, the highest number in over a decade.
The worst-affected local authorities in the North West include Manchester, Salford and Trafford.
In England, there are an average of five homeless children for every school in the country. Shelter has found that teachers who worked with homeless students reported that they saw the situation causing severe emotional trauma leading to emotional stress, anxiety and problematic behaviours.
Teachers have reported homeless students facing a range of practical challenges from keeping track of possessions and uniform, to staying clean due to limited access to bathroom or laundry facilities.
New report The Housing Crisis Generation examines the scale and impact of homelessness on children in Britain today.
Greg Beales, director of campaigns at Shelter said, "No child should be homeless. But for the generation growing up in the housing crisis, this is the grim reality for many.
"The number of children hidden away in hostels and BnBs is enough to make anyone's heart sink. These are not places for children. We hear about cold, damp - even rats. Young children are sharing beds with multiple family members, trying to play in dirty public corridors, and having to leave their block in the middle of the night to use the bathroom.
"Over the last five years, hundreds of thousands of children have known what it's like to be homeless. The impact these young people cannot be overstated. It doesn't have to be this way. If we act now, we can change tomorrow to make sure every child has somewhere they can call home."
To support Shelter's urgent appeal please visit www.shelter.org.uk or text SHELTER to 70020 to donate £3.