Police Admit Delays In Searches
5 April 2018, 15:57 | Updated: 5 April 2018, 16:07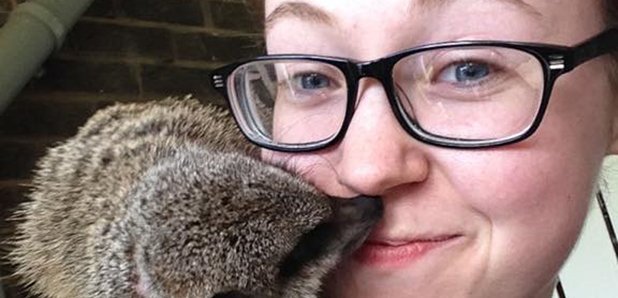 Student Ellen Higginbottom, 18, was reported missing at about 7pm on June 16 last year and her body was found at Orrell Water Park in Wigan in the early hours of the following morning.
Mark Buckley, 52, was jailed for a minimum of 31 years for the savage and brutal attack on the teenager, described by a judge at Manchester Crown Court as "frankly chilling".
An investigation by the Independent Office for Police Conduct (IOPC) found a lack of resources at Greater Manchester Police (GMP) led to the search being delayed 13 times after she was reported missing by her father.
Responding to the report, Assistant Chief Constable Chris Sykes said the force had lost 2,000 officers due to funding cuts, while work had become more demanding.
He said: "Managing this demand with reduced resources is extremely difficult and it is sometimes a challenge to allocate resources to incidents.
"While Ellen's death would not have been prevented if the search had begun earlier, the delay in being able to allocate officers clearly caused extra stress and worry to her family and friends, for this we can only apologise.
"We will continue to do our best to provide the people of Greater Manchester with the service they want and deserve, and take the findings of the IOPC report very seriously."
An IOPC spokesman said a report about Ellen being missing was graded as a priority response and should have been resourced within an hour.
He added: "However, dispatching officers to the incident was delayed 13 times due to a lack of available patrols at GMP who were already dealing with other priority incidents.
"The report was escalated once, and there was an attempt to find officers from another division but none were available.
"Shortly after 11.30pm, following a call to GMP from Ellen's father requesting an update, officers became available and were dispatched to Ellen's home and began searching for her."
The investigation found the performance of three radio operators who failed to follow the force's escalation policy was "unsatisfactory", but there was insufficient evidence to prove misconduct.
GMP agreed with the findings of the report and made the decision not to conduct formal proceedings but to remind the call handlers of the policy.
IOPC regional director for the North West Amanda Rowe said: "There were significant delays in dispatching officers, and clear evidence that there were simply no officers available.
"While we believe there were errors in following force policy, delays may still have been inevitable given the number of high-priority incidents that day.
"Unfortunately in this case there is no simple answer, but we hope every effort is made in future to escalate such incidents."
Miss Higginbottom, a budding veterinary surgeon from Worsley, was dragged into bushes and attacked by Buckley while walking in the park.
The criminal investigation found she had already died by the time she was reported missing.
The court heard Buckley had earlier approached three female dog walkers and engaged them in conversation before he walked away.
After the murder, he returned to the park in the early hours of the following day and moved her body to a waist-height wheat field where he intended to bury her under the cover of darkness.
But he was thwarted as a police helicopter with heat-seeking equipment hovered overhead and he made off, leaving a spade at the scene, before officers arrived on foot.