Poppies come to Salford
7 September 2018, 11:20 | Updated: 7 September 2018, 12:07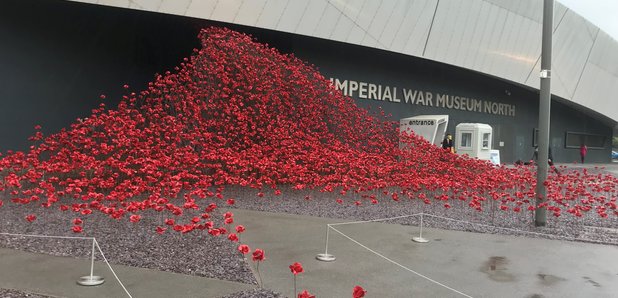 The full installation named 'Blood Swept Lands of Seas of Red' was first revealed at the Tower of London in 2014. Hundreds of people worked to create 888,246 ceramic poppies, each one representing a British or Colonial military death during World War I.
After a four year tour around the country, one of the sculptures named 'Wave' has been carefully put back together outside Imperial War Museum North at Salford Quays.
The thousands of poppies are placed to give the impression they're overflowing out of the museum.
Designer Tom Piper told Heart:
"You can see the whole twisted mass of metal work that supports all the poppies...which hopefully gets that feeling of the terror of the First World War and the barbed wire in the trenches.
In my mind the wave represents the energy of those soldiers running up over the trenches."
The sculpture will be on display until 25th November 2016.