Radicalised Bolton Teacher Jailed
5 March 2015, 12:54
A former Greater Manchester teacher has been jailed for 6 years for planning to head to Syria to fight with Islamic State
30 year old Jamshed Javeed also helped three other people to get to the Middle East, including his younger brother. It's thought at least two of those men have since been killed in the fighting.
Police say Jamshed, a chemistry teacher at Sharples High School in Bolton and a dad of 2, was radicalised towards the end of 2013. His family found out about his plans to leave the UK - and did everything they could to try and stop him - including hiding his passport and travel bag.
They also secretly recorded an argument they had with him - which was used as evidence against him during a two day sentencing hearing at Woolwich Crown Court.
Judge Michael Topolski said:
"By late summer or early autumn of 2013, you had become sufficiently radicalised and committed to a violent jihadist ideology that you were part of a group of young men determined to travel to Syria to join Isis and to fight and die for them. So determined were you to go that you ignored the pleas of your wife and parents. Even after they had hidden your passport, you persisted. I find that you were not planning to return to this country ... but rather to die, if you could, as a martyr. Whether you believed you were fighting in a just cause is irrelevant. The law is clear - this was terrorism."
Greater Manchester Police have released several images related to the Jamshed Javeed case.
These pictures show how he looked before and after radicalisation: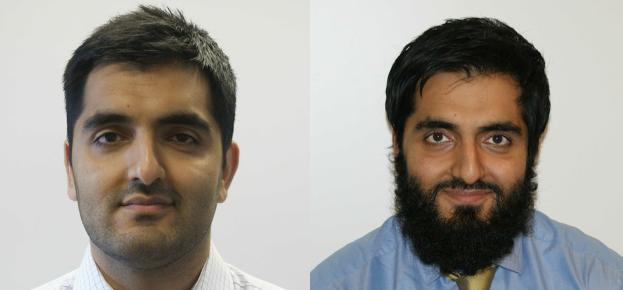 Images of his Go Bag - which included a first aid kit and bandages, have also been released: