Former North West Weatherman Guilty of indecent assault
13 February 2015, 14:23 | Updated: 13 February 2015, 14:43
Fred Talbot - Police Interview
03:38
Fred Talbot convicted of two indecently assaults against teenage boys in the 1970's.
The 65 year old from Altrincham, Cheshire, was found guilty of historical indecent assaults on children.
During the former ITV Granada weatherman's trial a jury at Minshall Street Crown Court heard how he assaulted the teenagers during a school trip on a canal boat during his time as a teacher at Altrincham Grammar School.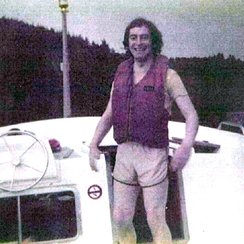 In police questioning, Talbot was asked about a diary he kept - and a series of asterisks next to some of his entries. Talbot claimed that these were for when he had suffered panic attacks, officers believe it marked where he had taken part in sexual activity.
Speaking outside Minshall Street Crown Court, where Talbot was also cleared of eight further offences, DC Chris Doggart from Greater Manchester Police said: "The very traits that endeared him to the nation - his energy, enthusiasm and personality - had earlier helped him gain the trust of his pupils and, ultimately, his victims.
"Often fuelled by drink he seized upon opportunities that he had orchestrated to indecently assault young boys, boys who he gambled would find it impossible to speak out and tell others what he had done.
"Well...one boy did speak out, and then another.
"He has accepted no responsibility for his crimes and forced his victims to relive their ordeal in open court, decades after it happened.
"I hope they find some comfort and closure today knowing that their bravery has seen justice finally served."
In a statement Altrincham Grammar School say: "These awful events took place over thirty years ago and naturally our thoughts go out to those former pupils who were subjected to this abuse.
"We are confident that our present pupils and their parents know that the School is totally committed to ensuring the safety of our students and staff at all times and that these historic offences have no bearing on the School's outstanding reputation today."

Fred Talbot will be sentenced on the 13th March.