Thieves jailed over botched robbery
1 November 2017, 11:36 | Updated: 1 November 2017, 12:35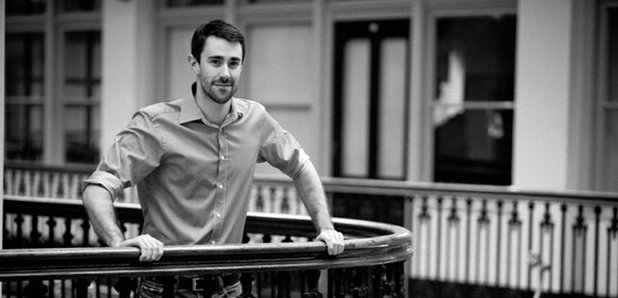 Two thieves have been convicted after death of ex-Royal Navy Mike Samwell who bravely tried to stop them taking his car in Chorlton.
29 year old Ryan Gibbons of Steven Court, Chorlton was convicted of murder, burglary and aggravated vehicle taking by a jury at Manchester Crown Court yesterday.
Today he's been told he'll serve at least 27 years behind bars.
21 year old Raymond Davies of Castleford Walk, Chorlton has been convicted of manslaughter and taking a vehicle without consent. He pleaded guilty to burglary at an earlier hearing.
He's been jailed for eight years.
At 3am on Sunday 23 April 2017, Mike Samwell awoke after hearing people downstairs in his home and went to take a further look.
He went outside and saw Gibbons in the process of stealing his Audi S3, so rushed over to stop him from taking the car.
Gibbons carried on, despite Mike's best efforts to intervene, and in the process drove over him several times, before fleeing the scene in the car.
Mike's wife Jessica saw the whole thing, and held his hand as he lay dying from catastrophic crush injuries.
Gibbons drove the stolen Audi towards Withington Village, where witnesses reported speeds of up to 90mph, before he crashed into a curb.
Davies, who had been parked nearby, collected Gibbons in his blue BMW and dropped him off at home.
Sadly, Mike Samwell died in hospital from his injuries that day.
Gibbons was later located in Scotland and arrested on 27 April 2017.
Detective Chief Inspector Lewis Hughes of the Major Incident Team, said: "How many of us would have done the same thing in Mike's position, protecting our home and our loved ones from people like Gibbons and Davies.
"Instead of calling for help, or turning themselves in, these men actively chose to evade police after Gibbons took Samwell's car and left Mike fighting for his life.
"The word tragedy is used too often these days, but no other word seems right to describe the utter devastation this pair left behind in their determination to steal from the Samwells."
Mike's family have issued the following tribute to him:
"It has been just over 6 months since we lost our Mike. We greet the verdict today with a mixture of sadness and relief. Relief that this process is over; that we no longer have to go over the excruciating final events that took Mike from us. Sadness for the potential that has been stolen from us; the future that we will never get to see. We are also saddened by the senseless waste of life that this event has wrought, not only Mike's life but the lives of all of those connected to this awful act.
"We are confident in the justice system and have been extremely well supported by members of the police and CPS. We're extremely grateful to the people who have put so much time and effort into this case, working long hours and putting their lives aside to see justice done. We're particularly thankful to our family liaison officers who have been there for us without fail from the day that Mike died.
"Now that the trial is concluded, we can put the brutality of Mike's death to one side and focus on the life of our much loved husband, son, brother and friend, who we are so thankful to have had in our lives.
"Mike was one of those rare people who was loved by everyone who met him. He saw the potential in people and would go above and beyond to help them to realise it. His outlook on life was always positive, even in the face of hardship and adversity he would have a smile and an awful joke ready to lighten the situation. One of the most important and inspiring things about Mike was the passion and drive that he poured into absolutely everything he did and everyone he loved; he did so with what appeared to be boundless energy and enthusiasm.
"There isn't enough time and definitely not enough words to express how proud we are of Mike. We can't even begin to explain how much our Mike will be missed. To us he was, and forever will be, our hero."