Trains across NW hit by strike action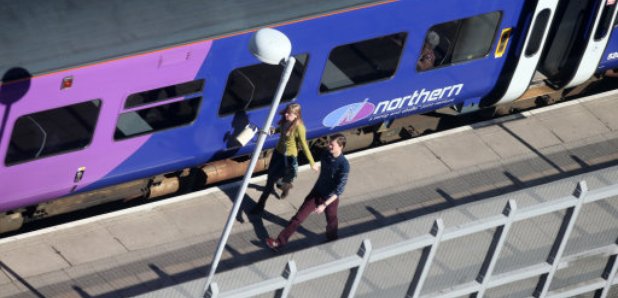 Hundreds of thousands of commuters could be affected by strikes as action over driver-only trains spreads to northern rail networks.
Members of the Rail, Maritime and Transport (RMT) Union who work for Arriva Trains North and Merseyrail are joining those at Southern in an ongoing dispute.
Up to 2,000 staff are expected to walk out for 24 hours until midnight on Monday over the role of guards at the three operators.
Long-suffering travellers on the Southern rail network have faced months of strikes that have brought frustration for those who rely on the service to get to work.
Thousands of people travel to work on Merseyrail and Northern Rail, which is operated by Arriva Trains North and covers a huge area of northern England.
More than half of services on Merseyrail and Northern Rail will be cancelled, the operators said, while Southern said it hoped to run most of its 2,200 trains.
VIEW REDUCED TIMETABLES HERE:
http://www.merseyrailupdates.org/timetables/
https://www.northernrailway.co.uk/industrial-action
The RMT says that, like Southern, both Northern Rail and Merseyrail want to remove the guarantee of a guard from trains.
After announcing the action on Merseyrail, RMT General Secretary Mick Cash said: "The union's position on Driver Only Operation (DOO) is perfectly clear.
"We will not agree to any introduction of DOO and will fight to retain the safety critical role of the guard and to keep a guard on the train."
Merseyrail failed to obtain a court injunction last week to stop the strike and then offered talks.
A Northern Rail spokesman said: "Our modernisation proposals are still in the early stages so it is disappointing that RMT is taking strike action.
"There is lots of time to talk and agree how we modernise the way we provide customer service.
"As part of our proposals we are prepared to offer guarantees on jobs and pay to our people."
The operators of the Southern network, which saw profits hit as a result of the ongoing action, were earlier this year forced to apologise to customers who had suffered "months of severe disruption and inconvenience".
On Southern, the RMT said it was now considering legal options over the "failure" of the Office of Rail Regulation to protect the rights of disabled passengers.
The union claims disabled passengers on Southern are being treated less favourably than other passengers as a result of the company's decision to end the guarantee of a guard.
A Southern spokesman said: "What the RMT want is to see trains cancelled if the on-board supervisor is not available. That would disadvantage everyone, including the disabled.
"There are more staff on trains who are now more focused on assisting passengers than ever.
"We are committed to making our services more accessible and have a clear system in place to help disabled passengers and those with restricted mobility make and complete their journey, safely and on time."
An Office of Rail and Road spokesman said: "We are... carrying out research to understand better the experience of passengers that pre-book passenger assistance and those that receive assistance without booking.
"We work with industry and passenger groups to improve the service all passengers receive, this includes taking enforcement action where we consider it is in passengers' best interests."