Tribute To Cyclist Killed In Hit-n-Run
29 August 2017, 07:08 | Updated: 29 August 2017, 07:13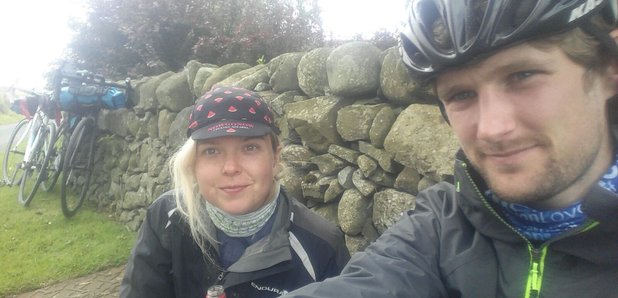 24 year-old Vicky Myres from Flixton died in hospital after being hit by a car in Timperley just before 8am on Sunday morning.

Her family have released a statement paying tribute to her:
"Our lovely daughter Vicky Myres has been taken from us at the age of only 24, leaving her mum and dad, sister Rachael, brotherAndrew, Grandad and Grandma, Sarah and Martin and especially partner, James,
devastated.
"She had everything to live for and, together with James, had bought a house last year and just completed Lands End to John O'Groats by bike - over 1000 miles within 12 full days
of cycling.
"Her life was perfect, she lived it to the full and, together with her devoted partner James, they were planning longer and more exotic trips.
"She had been a vegetarian for a while and more recently had become a vegan and enjoyed working as a florist.
"It's easy to say your daughter is lovely but she was, both inside and out. It has left a void that we cannot see being filled, ever."
26 year-old Gurparthab Ajay Singh from Wythernshawe has been charged with causing death by dangerous driving, failing to stop after road traffic collision and failing to report a road traffic collision.