United star awaits boot row court ruling
21 March 2018, 13:29 | Updated: 21 March 2018, 13:31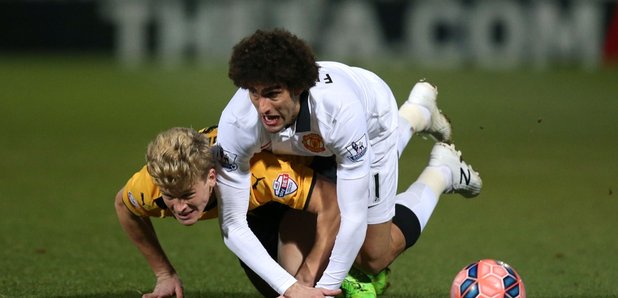 Bosses at sportswear firm New Balance are waiting for a High Court judge's ruling on a legal row centred on footballer Marouane Fellaini.
An investment company representing the 30-year-old Manchester United and Belgium midfielder has sued New Balance.
Rosalina Investments says bosses at the sportswear firm breached an agreement to make payments if Fellaini wore New Balance boots.
Lawyers representing New Balance have asked Mrs Justice May to halt litigation.
They say Rosalina's claim has "no real prospect of success" and should be dismissed.
Lawyers representing Rosalina disagree and say a trial is necessary.
The judge has analysed rival arguments at a High Court hearing in London which ended on Wednesday.
She said she would deliver a ruling at a later date.
Fellaini has not been at the hearing.