Wigan War Veteran Attacked At Home
20 October 2017, 14:37 | Updated: 20 October 2017, 15:44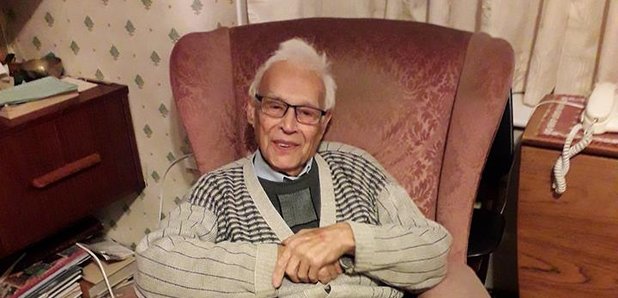 Harry Melling was pushed to the floor and had his wallet ripped from his trousers in the attack.
The widower who risked his life serving his country on submarines during the war, said: "It was a shock. It unsettled me for quite a period of time and it has disturbed me.
"I had had a friend in the house. We had been having a drink and a chat and he left. I remember this fellow at the door and after that it was vague.
"However, although I would say that I was afraid at the time, I'm certainly not afraid now. I find that a bit remarkable but it has affected me.
"At 97, you have supposedly seen it all but this was definitely a new thing and I have had to try to overcome it.
"I wouldn't say I am brave, probably more stubborn."
The pensioner, a former warden at his local church, St Mark's Church in Newtown, is being supported by his extended family and local police who appealed for information on the incident which happened at around 10pm on Thursday October 12.
The suspect is described as 5ft 8in, of medium build and wore dark clothing.
Detective Sergeant Phil Housley, of Greater Manchester Police (GMP), said: "This was a horrific incident, in which a war veteran who served on submarines in WW2, was targeted and robbed in his own home.
"He had just enjoyed a visit from a friend before he was confronted by a man who pushed his way into his house and forcefully robbed him.
"Fortunately, the victim wasn't hurt but has been left shaken and scared in his own home. Please help us catch whoever did this by getting in touch with any information you have."
Anyone with information is asked to contact police on 0161 856 7124, 101 quoting incident number 2354 of 12/10/17, or Crimestoppers anonymously on 0800 555 111.