Wirral man guilty of murder
2 November 2017, 13:16 | Updated: 2 November 2017, 18:37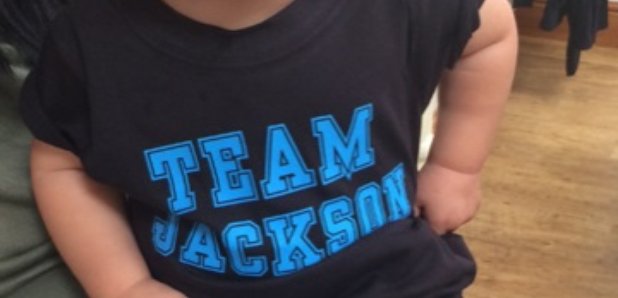 A jury at Liverpool Crown Court found Craig Smith, 28, guilty of the murder of his girlfriend's son Teddy Tilston, two, and of causing actual bodily harm to his twin sister Cassidy.
He and partner Ashleigh Willett, 25, were both found guilty of two counts of cruelty to a person under 16, relating to each twin between July 2016 and March this year.
The jury took 19 hours and 11 minutes to reach verdicts, which were returned on Thursday.
Teddy was found unresponsive by paramedics at the couple's home in Birkenhead, Wirral, on March 1 after Smith rang emergency services to say he found the boy unconscious in the bath.
But medical staff said the youngster was dry and examinations showed he was killed by an internal tear to tissue connected to his abdomen - likely to be caused by abuse rather than an accident.
He also had a bleed on the brain likely to have been caused a week before his death, as well as bruises to his head, ear, upper lip, neck, jaw, abdomen and back .
The trial, which lasted just over four weeks, heard Willett was not at home when the toddler died because she had taken Cassidy to hospital.
She returned home from work as a barber earlier in the day after Smith, who was looking after the twins and their three-year-old sister Darcie, told her Cassidy had knocked herself unconscious after running into a table.
But nurses at the hospital raised concerns that Cassidy's injuries did not match the description of what had happened.
An examination of Cassidy showed she had a fractured wrist which she may have suffered up to six months earlier as well as a catalogue of bruises.
Smith denied using "extreme violence" on Teddy and told the court he had been "devastated" when Teddy died.
He denied deliberately injuring either child.
Willett sobbed while giving evidence as she was taken through the lists of injuries suffered by each child.
Asked if she had believed Smith was capable of injuring the children, she said: "Not until I had seen the evidence, no."
But Nicholas Johnson QC, prosecuting, told the court it was "inconceivable" that the children's injuries could have gone unnoticed by their mother and her partner.
The court heard the couple smoked cannabis together and spent between £60 and £110 a week on the drug.
But the court heard Smith lost his job as a labourer before Christmas last year and the family had been forced to move house after getting into rent arrears.
About a week before the toddler died he headbutted the fridge in a rage after an argument with Willett.
Mental health practitioner Lauren Diggory, giving evidence at the trial, said she spoke to Smith after his arrest and he told her he wanted to die "so he could not hurt anybody else".
Smith is due to be sentenced on Thursday afternoon, while Willett will be sentenced at a later date.