Wirral Ranked Amongst Happiest Places To Live
11 October 2017, 06:03 | Updated: 11 October 2017, 06:07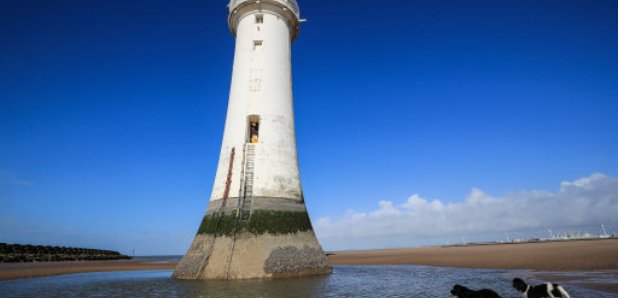 Wirral is one of the top three 'happiest places to live' according to a new study by Rightmove.
More than 17,000 people took part in the survey, which asked them how happy they are with aspects of where they live.
Royal Leamington Spa has been identified as the happiest place to live in Britain, in a survey which saw several spa towns ranked highly
Leigh on Sea came second, with Wirral coming third on the list.
Harrogate, Royal Tunbridge Wells and Epsom also featured in the top 10 list of an annual "happy at home" index compiled by Rightmove.
Other spa towns also scored highly, with Llandrindod Wells identified as the happiest place to live in Wales and 12th overall in Britain, while Cheltenham came 29th and Bath was in 38th place.
Dumfries was identified as the happiest place to live in Scotland.
Factors such as community spirit, feeling safe, the friendliness of locals, the amenities and local services available and earning enough to live comfortably were taken into account.
Rightmove said Royal Leamington Spa scored highly for friendly neighbours, a strong sense of belonging, a place where locals feel they can be themselves and good access to nature and green spaces.
But home buyers will typically be expected to pay a premium of around £20,000 to live there, compared with average house prices generally.
The average asking price of a home in Leamington Spa is £330,848, compared with a national average of £310,003, Rightmove said.
Mayor of Royal Leamington Spa Caroline Evetts said: "Royal Leamington Spa has it all, from our wonderful Regency buildings, impressive parks and gardens as well as a unique mix of high street shops and independent boutiques."
Here are the happiest places to live in Britain, according to Rightmove:
1. Royal Leamington Spa, West Midlands
2. Leigh-on-Sea, South East
3. Wirral, North West
4. Harrogate, Yorkshire
5. Royal Tunbridge Wells, South East
6. King's Lynn, East of England
7. Epsom, South East
8. Richmond upon Thames, London
9. Poole, South West
10. Chichester, South East