Genie Networks
5 September 2017, 15:24 | Updated: 3 October 2017, 10:09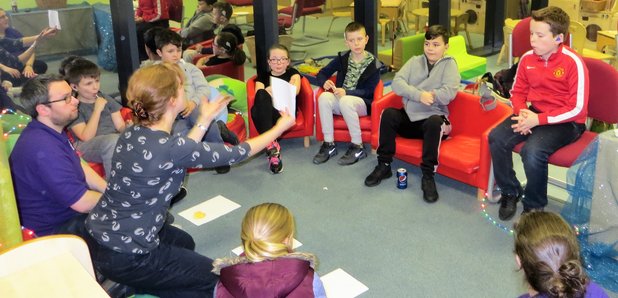 Genie Networks provides support for deaf or hearing impaired children and adults, striving to improve the quality of life, health and emotional wellbeing for families affected by deafness.
There are 1,600 deaf children in Greater Manchester, 90% of whom have hearing parents. At least half of these parents find communication with their child difficult, while a lack of local support for these children leaves them vulnerable to social isolation and exclusion.
Genie Networks' team of staff and volunteers provide specialist care, information, training and activities, including youth groups lead by local deaf children, Parenting and Family Information workshops, and opportunities for families affected by deafness to learn how to improve their communication.
The Genie Training Academy also runs British Sign Language (BSL) courses from taster sessions up to BSL level 6 courses, aiming to improve communication and promote confidence and independence.
The Stephens-Campbell Family are a hearing family whose daughter Bea and son Arlo were both born deaf. They said: "We would not have come through this time had it not been for the support, warmth, understanding and knowledge that Genie gave. Most deaf children are born to hearing parents who have little or no experience of deafness. This was true of our family. With Genie's support we learnt to sign, to adapt play and story to be more deaf aware, and most importantly we met families like us."
Global's Make Some Noise proudly supports Bridging the Gap: a programme of events addressing the issues of social isolation, reduced communication and access to services. It is hoped that this will lead to improved relationships, behaviour and learning, and greater opportunity for families to share experiences and challenges.