Fake: The Great Masterpiece Challenge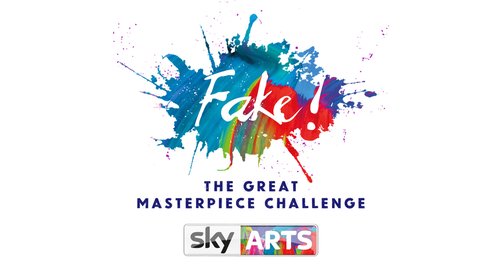 Sky Arts launches a new series hosted by Giles Coren and art historian Rose Balston, getting the country engaged in our most famous artworks.
In a nationwide quest to get the country thinking about what makes "art" great the series will feature a different gallery each episode as people search high and low to spot which masterpieces are not as they seem.

And…you can take part in three galleries across the North West!

Pitching your skills against the experts, ordinary members of the public are given the opportunity to identify the fakes amongst the nation's most impressive masterpieces. The 'copyists' want to win against the public and fool everyone with their fake, so they'll do anything to make sure it looks like the real thing.

Those taking part will have to look for every clue, technique and details in order to catch them out!

In the final episode the ante is really upped. The top 20 people in the country who have either been to the galleries in person, or entered their choices here and got all 7 fakes right, will compete in London to find the final fake for their chance to win their very own modern masterpiece - a Hockney!
During July, visit Manchester Art Gallery ('The Pre-Raphaelites'/ Lowry and Valette' collections), Walker Art Gallery, Liverpool ('Animal and Sporting Art' collection) or Lady Lever Gallery, Port Sunlight, Wirral ('Golden Age English Portraiture' collection) to see if you can spot the fake, then visit the Fake website for all the details on how to enter.
Discover more about Fake on Sky Arts here
Discover more about all of Sky's great new shows