'Adopt' Oxford Items To Help Fund Museum Revamp
6 August 2017, 10:16 | Updated: 6 August 2017, 10:18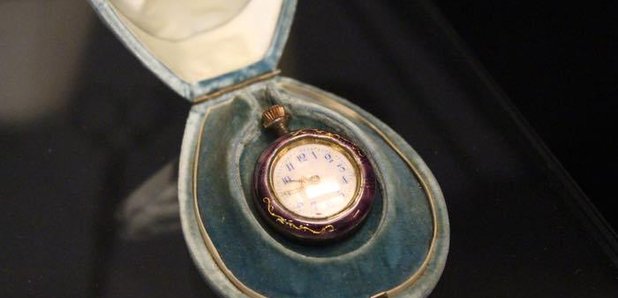 People living in Oxford are being invited to adopt a piece of the city's history - to help fund a major redevelopment of the Museum of Oxford.
It's costing £2.8 million. 60 items are available including a bone ice skate from the Saxon period, Lewis Carroll's pocket watch and a 400-year-old tennis ball.
You can adopt an object for yourself or as a gift, with adoptions starting at £25.
The project will see the Old Museum, which was closed in 2011, reopened and knocked through from the Town Hall to create a new, large and purpose-built space.
As well as allowing the museum to display objects that are currently in storage, the redevelopment will feature hands-on activities and state-of-the-art displays. The new museum will be three times the size of the current space and will allow us to increase the number of exhibits from 286 to 750.
Councillor Dee Sinclair, Executive Board Member for Culture and Communities, said: "This is a unique opportunity to adopt a piece of Oxford's history and be part of our exciting project to create a new museum for Oxford, a museum that will tell the story of and celebrate the city's diverse communities – a people's museum."
To adopt an object – or to find out more about the Museum of Oxford redevelopment project – visit www.oxfordhiddenhistories.org.