Bourne Skip Hire & Recycling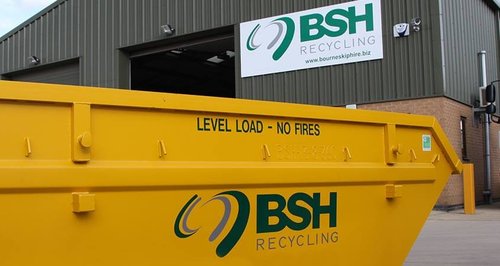 Bourne Skip Hire & Recycling offer a range of comprehensive recycling and disposal services, including:
They offer a variety of services to both the commercial and domestic sectors throughout Bourne, Peterborough and the surrounding area, ensuring they have a solution for every situation.

Skip Hire Peterborough
They'll coordinate convenient same day or next day delivery and collection

They operate their own waste transfer stations helping to keep our costs low

They recycle as much of the waste they collect as possible to ensure an eco-friendly service
Their skips range from 2 to 40 cubic yards and include drop door skips and enclosed skips. You can also arrange an account with them to ensure that whenever you need skip hire, you can rely on their cost effective, prompt and professional service.
Peterborough Recycling
At Bourne Skip Hire & Recycling, they manage their own waste transfer station where they break down, process and recycle the waste they collect themselves. Not only does this ensure that you receive an environmentally friendly service but it helps them keep their prices low, thereby resulting in great money saving benefits for their customers.
Find them in Peterborough & Bourne
Peterborough: 01733 286 956
Bourne:
01778 369 169