Peterborough: Murder Of Woman 'Not Preventable'
5 March 2014, 10:53 | Updated: 5 March 2014, 10:59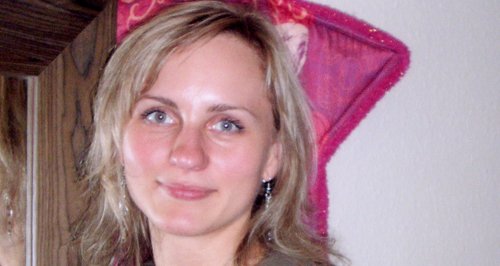 A Domestic Homicide Review has found that the murder of a woman by her ex-husband in Peterborough could not have been prevented.
Vitalija Baliutaviciene, a Lithuanian national, was killed in 2011 by her ex-husband Rimas Venclovas.
He is now serving a life sentence for her kidnap and murder.
Vitalija was living in Peterborough with her 10-year-old son at the time of her death.
On 12 August 2011, she failed to return home from work and was reported missing.
Her body was eventually discovered in Poland in October that year.
Ms Baliutaviciene had been the victim of a number of domestic violence incidents while in the UK.
On both occasions she told police her ex-husband was to blame.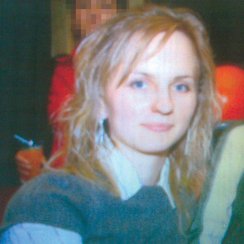 A Domestic Homicide Review into her death found it could not have been prevented because of the ex-husband's ''clear determination'' to carry out the attack.
He changed both his name and his appearance in order to evade the authorities.
But the review concludes that if different actions had been taken at different times, Ms Baliutaviciene 'could have been afforded greater protection'.
The report uncovered a number of issues, including:
Weaknesses in the link between the Police National Computer and the UK Border Agency's own database of wanted people.
What happened to Ms Baliutaviciene?s ex-husband after he had assaulted her in early 2011. ? The issue of the Ms Baliutaviciene?s name being spelt incorrectly by different organisations.
A lack of contact between Ms Baliutaviciene and an Independent Domestic Violence Advocate and the failure to refer the case further.
Failing to properly understand the level of risk posed by the ex-husband.
A breakdown in communication between the organisations involved.
The review has six main recommendations.
They include improving systems and processes, more focus on risk, greater appreciation of limitations in the links between different organisation's IT databases and how domestic abuse incidents should be recorded and managed in future.
Gary Goose, who wrote the Domestic Homicide Review on behalf of the Safer Peterborough Partnership, said: ''Ms Baliutaviciene's death was a tragedy, but as the report finds, was most likely unpreventable.
Her ex-husband went to great lengths to avoid being caught and was clearly determined to attack his former partner.
Despite that, there are lessons to be learned, and I am pleased that many of the recommendations have been implemented already.
We are determined to do all we can to protect people from becoming victims of domestic violence in Peterborough.
Superintendent Tony Ixer, from Cambridgeshire Police said: ''Over the past two years we have carried out an extensive review of the Public Protection Department.
There is now a Domestic Abuse Investigations and Safeguarding Unit dedicated to protecting vulnerable children and adults, we have also established closer links with partner agencies to support victims of domestic abuse.
This integrated approach means we are able to share information and specialist skills in order to provide a better service to victims.
It would have been very difficult to predict the lengths Rimas Venclovas was prepared to go to in order to kidnap and kill his former partner, however the procedures and plans that are now in place in the way we investigate domestic violence mean we are now as prepared as we can be to prevent such tragedies happening in the future."