Yaxley: Inquest Into Toddler Death Opened & Adjourned
27 November 2013, 15:52 | Updated: 27 November 2013, 16:13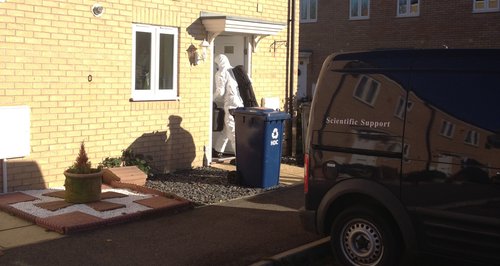 The inquest into the death of a toddler in Yaxley, near Peterborough, has been opened and adjourned.
Huntingdon Coroner's Court heard Amina Agboola's death was caused by blunt force trauma to her abdomen, which ruptured the liver.
The two year old was taken to Peterborough City Hospital last Thursday.
At the time, Cambridgeshire Police said the toddler was suffering from internal injuries.
She later died in hospital.
19 year old Dean Harris, from Scott Drive, Yaxley, has been charged with the murder of Amina.
He appeared in court earlier this week, and was remanded in custody.
He is due to appear at Cambridge Crown Court on February 28 next year.
A 28 year old woman, who was arrested on suspicion of allowing the death of a child, has been released on bail until December.