Remember The Adorable Baby Who Looks Like Ed Sheeran? Now Her Mother Has Spoken Out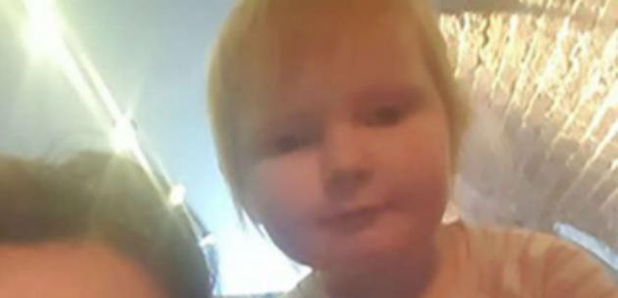 Her mum hopes Ed himself will pop around!
Let's cast our minds back to last week. We all remember the baby who broke the internet because she looks like popstar extraordinaire Ed Sheeran.
Ed seems to be everywhere at the moment, breaking sales records, dishing out CDs in HMV, popping onto Heart to chat to Jamie and Emma on the breakfast show.
Understandably, then, the snap below went viral, with the picture of two-year-old girl Isla being spread across social media.
Natalie wants Ed's take on it all
@edsheeran BUT HAVE YOU SEEN THAT BABY WHO LOOKS LIKE YOU???

— Natalie (@nnicio01) March 23, 2017
Justin just found out Isla is a girl
so the ed sheeran baby is a girl wtf so cute

— justine (@_kaileez) March 23, 2017
Kaye has been overwhelmed by the similarity
ed sheeran baby

— K A Y E (@kathleenkayeD) March 23, 2017
Naif is also a bit freaked out
ever since i seen the pic of the baby that looks exactly like ed sheeran i haven't been sleeping well at all :(

— naif (@fancyforever666) March 23, 2017
Though Talia is kind of over it now
We get it. The baby looks like Ed Sheeran.

— Talia Zabkar (@taliazabkar) March 23, 2017
(Sorry Talia.)
And now her mother has spoken out about her daughter's online infamy, which she admits has taken her aback somewhat.
Exeter resident Zoe Walton told E! News that she simply "can't believe how viral it has gone". And no wonder! She also expressed a hope that superstar Ed will "one day" make contact with young Isla in Exeter.
Isla turns three in May, so let's hope Ed pops round to her house with a birthday cake and an acoustic guitar for a duet!