Bride threatens to delete friends on Facebook if they refuse to pay £2,000 to attend her wedding
20 September 2018, 10:34 | Updated: 23 October 2018, 13:12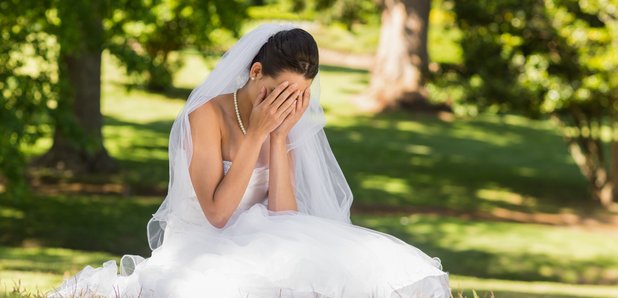 Woman said to be furious at lack of response to her Thai wedding - and now her Facebook feed is a lot quieter.
Weddings are expensive business, even if you're not walking down the aisle yourself, you can expect to fork out a few hundred pounds just got attend the ceremony.
So it's hardly a surprise that one disgruntled bride struggled to get people to cough up over £2,000 for the privilege of attending her wedding.
The bride-to-be posted a rant on Facebook, which was then shared on Reddit, bemoaning the fact that her invitation to attend her nuptials in Thailand had elicited a lacklustre response.
It is thought that the enraged woman is based in America, and the trip would have cost each attendee $3,000, which is just under £2,500.
She let rip, writing: "At the risk of sounding entitled… I have to vent today [sic]. When we invited our friends and family to our destination wedding in Thailand, only 9 people RSVP[d]. Out of 150!!!
"Ok, I get it, paying $3k to share my special day is too much for some of you, I'd pay for yours, but whatever.
"BUT then, when we changed the wedding to be in Hawaii, so it's within everyone's reach, only 7 of you RSVPd???
"It costs less but less of you wanna come?! "Is that what you think of [groom] and me? You can't spare $2K to come share our happiness?"
Unbelievably it didn't end there, as she then gave friends an ultimatum.
She added: "I'm tempted to just elope and not let any of you be a part of our happiest day. "This is it you guys you have 3 days to respond to our invites or we're deleting you off FB and good luck keeping up with our lives then."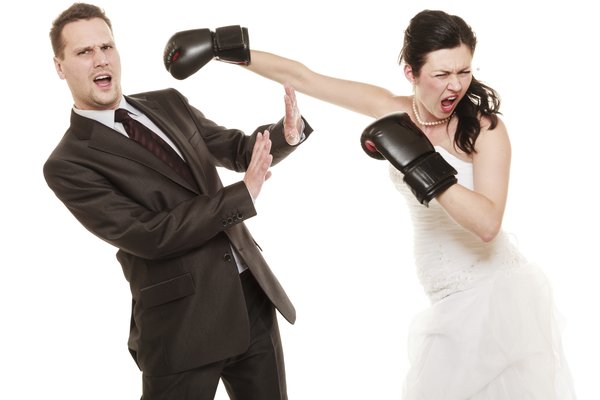 The bride even turned on her husband-to-be
She also targeted those who bought gifts from their registry list: "Don't get me started on the registry. Only the cheap stuff is gone. I swear I thought I had better friends."
A day later another of the bride's posts was shared on Reddit, this time a tad more considered.
She wrote: "And now [groom] is giving me a hard time over my earlier status. Can nobody understand where I'm coming from? "Jeez all I wanted is to share my day with y'all, that's not too much to ask.
"I hoped at least my 'love' would understand that. Thanks guys."
Though the authenticity of the posts can't be verified it wouldn't be a surprise if they were real.
There's been a huge influx in Bride - and Groom - zilla cases lately.
A bride was fuming after her new husband's Best Man proposed to HIS partner during THEIR ceremony.
This demanding bride demanded her friends attend her FIVE weddings to the same man.
Who can forget the tears of the bride whose wedding photos were ruined by a selfish sunbather?
And this mother-in-law was in hot water after being caught trying on her future daughter-in-law's dress without wearing any knickers.
The UK national average wedding cost currently stands at an all-time high of over £30k and the average guest pays £1,015 or twice that amount if the wedding is overseas according to a survey released by Brits by Provident earlier this year.