If You Loved That... You'll Love Dogs Getting Blow-dried!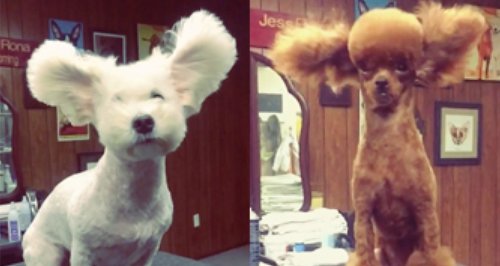 It's seriously the funniest thing you'll see today!
Once they've been pampered, it's only fair to give them a bit of TLC. After all, it's tough work collecting all the tennis balls from the local park and sleeping all day while you work.
So what more do they deserve? A nice lovely blow dry once in a while! It sounds simple but nothing could be stranger…
Okay we lied, it's exactly what you'd expect: BRILLIANT!
So next time you take your pride and joy to the groomers, just remember they're actually having a lovely time and probably would like a massage included next time.
Look at those ears flapping in the wind. It's like a scene from a 90s pop video.
We just want to take them home... they're so cute!
And as a special treat, here's @marniethedog receiving the same treatment with an Adele soundtrack! It's exactly the way Adele would have happened her music would be used for.
All of these videos have been taken by the Dog-Grooming Instagrammer @jessronagrooming, we'll definitely be following her from now on!
And if you're just like that (big) pooch and want to see more of his escapades you can follow him on Instagram, he's really good at it...
@Rocco_roni