Artist Perfectly Captures The Special Bond Between Dads And Daughters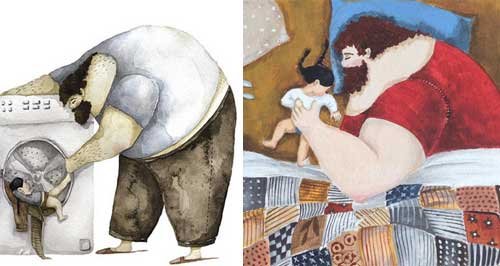 There's something extra special about father's and the little ladies in their lives. It's a kindness and generosity that can't be replicated or replaced and one talented artist has captured the magic perfectly.
Many father's know the struggle of getting it just right with their little girls.
The rest of us however, just look on, endeared by the scenes before our eyes - our hearts a little warmer.
Well one talented Ukrainian artist, lovingly known at Soosh, has gone a step further and painted these magical moments between the big guy and their special young ladies...
Take a look at the way she manages to recreate this cherished bond and prepare for your heart to explode...
He's there who it's playtime:
He's there to help you fly across the night skies:
He's there for you when you go through those tough times:
He's there when you need a someone to snuggle with:
He's there for the adventures:
And the mundane!
Be sure to check out many more of Soosh's incredible prints and pictures here!