You'll Laugh Out Loud At This Mum's Dressing Up Attempts Of Her Baby Daughter!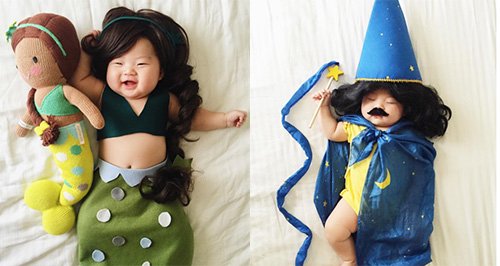 This adorable tot plays dress up during nap times and people love it!
Laura Izumikawa is a mum with seriously large amounts of Instagram followers - around 160,000 in fact!
And all because of the incredibly creative outfits she puts her baby daughter Joey in during nap time.
Unknowingly, little Joey has become an Instagram phenomenon with fans waiting to see what her mum will dress her as next.
Here are some of our favourite outfits by the crazily inventive mum!
This gold medal ensemble!
Joey's tropical tresses! Where did all that hair come from?
Gotta catch some ZZZ!
The hills are alive with the sound of snoring...
We can't wait to see what ensemble little Joey will be rocking next!