Fishmonger shut down after sticking googly-eyes on fish to make them look fresh
5 September 2018, 10:56 | Updated: 5 September 2018, 16:35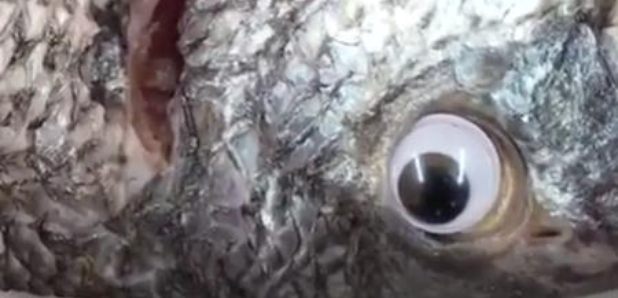 Kuwait's ministry of commerce has shut down the fishmonger after social media users slammed the "gross business practice"
Something fishy is going on in Kuwait where a seafood market has been closed after staff were found to use deceitful tactics to make the fish look more appealing.
The fishmongers had been sticking plastic googly eyes on the fish in a bid to make more money.
After eagle-eyed customers shared the footage online, the clip went viral and eventually caught the attention of local authorities who have since identified the seller.
One rival fish market in Kuwait has reportedly trolled the closed shop by announcing that they only sell fish "without cosmetic surgery."
Fans flocked to Twitter to comment on the bizarre footage.
Several social media users were shocked that anyone would ever fall for the cheap trick.
The footage was shared by a local news outlet, Al Bayan.
The clip showed the eye slipping off the fish's face, revealing a more yellow - and less appetising - eye underneath.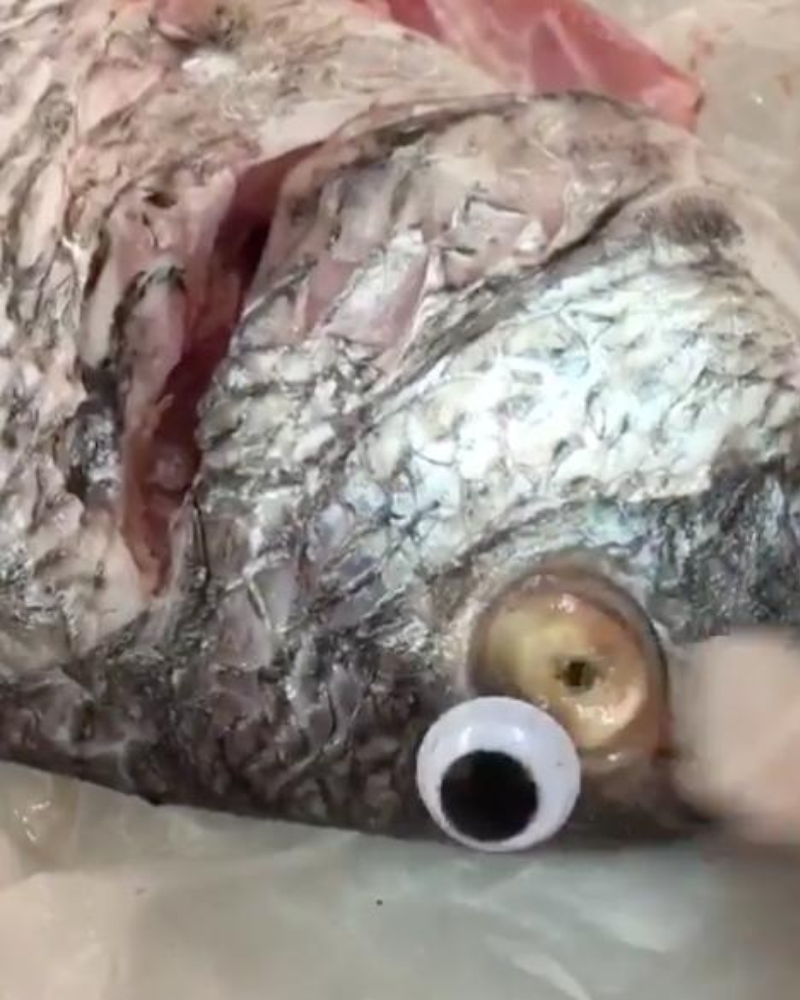 The fishmonger's sly tactics were exposed (Credit - Instagram / aymanmatnews)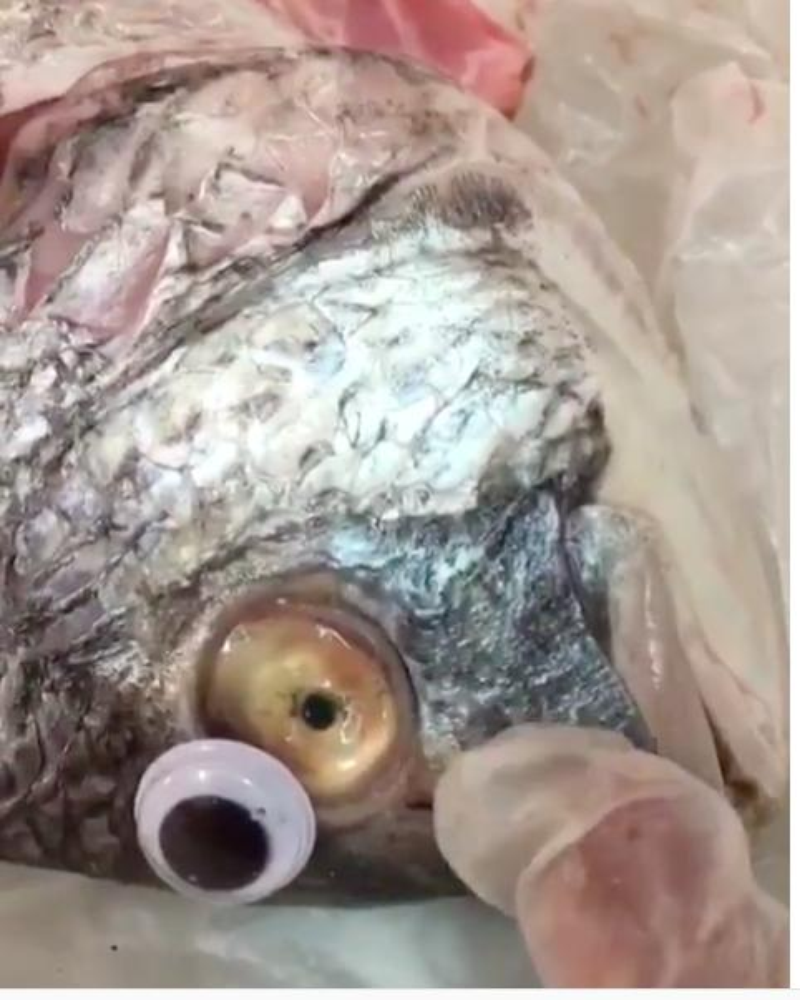 Something fishy has been going on in Kuwait! (Credit - Instagram / aymanmatnews)
One Twitter user said: "I thought I've seen it all, but Twitter always proves me wrong."
Another added: "That is gross, and bad business practice, but I can't help but laugh at the same time. Did they honestly think people wouldn't notice?"
That is gross, and bad business practice, but I can't help buy laugh at the same time. Did they honestly think people wouldn't notice?

— Elodie Mainze (@EMainze) September 2, 2018