He's loving' it! US man eats his 30,000th Big Mac!
6 May 2018, 15:34 | Updated: 6 May 2018, 15:41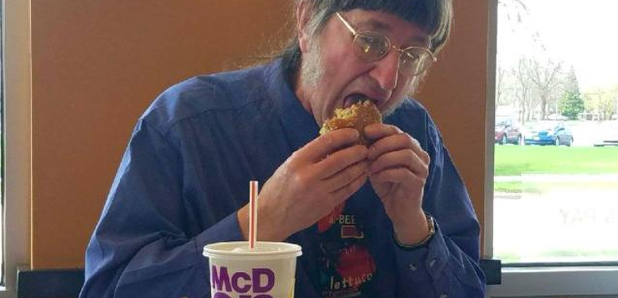 A trip to McDonalds is usually reserved as a bit of a treat.
But Don Gorske from Wisconsin has incredibly devoured his 30,000 McDonald burger.
The milestone sandwich come 46 years after his first in 1972.
Don usually has the burgers daily but the longest stretch between having one has been EIGHT days.
Read more: McDonalds launch bejewelled designer boxes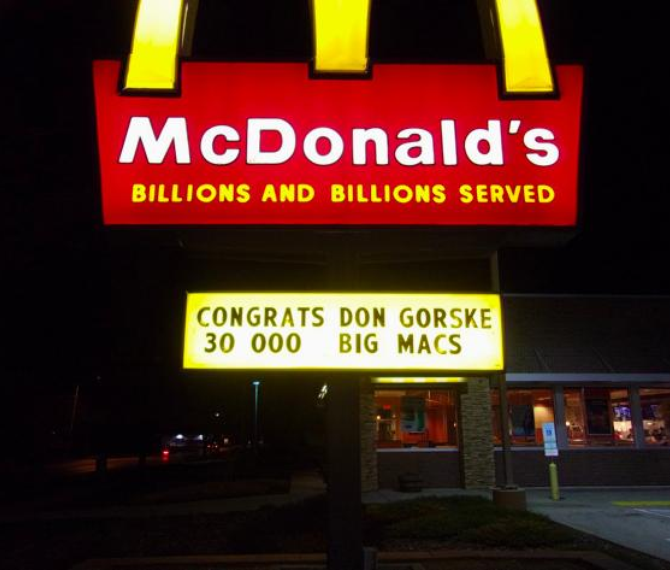 Credit: Twitter @FredBoness.
The 64-year-old is a local legend and ate his landmark burger at the state's Fond du Lac eatery. He was recently featured in the documentary Supersize Me, which looked at the fast food giant.
It's one for the history books. He's done it. Local folk hero Don Gorske has eaten his 30,000th Big Mac. Let the record show it took place 3:30pm at the Fond du Lac @McDonalds. He cautions this may be his last milestone, projecting 40,000 would come in 2032. #SuperSizeMe #WISN12 pic.twitter.com/4rJ5lTCYui

— Nick Bohr (@NickBohrWISN) May 4, 2018
The Big Mac is the chain's trademark item on the menu, combining two juicy beef patties, with American cheese, lettuce, tomato, pickles, a sesame seed bun and a 'special sauce'.
Each burger contains 540 calories and 28g of fat but miraculously Don says his cholesterol and blood pressure are normal.
Local folk hero Don Gorske eats his 30,000th Big Mac today at the Fond du Lac @McDonalds on Military. 3pm. Likely to be quite the media spectacle. We're live-streaming on https://t.co/LNp1vMh00q Don presented this treasured autographed photo to me in 2001. #supersizeme #WISN12 pic.twitter.com/q5yUyIKGNy

— Nick Bohr (@NickBohrWISN) May 4, 2018