Huge spiders 'fattened up during the heatwave' set to invade homes
24 August 2018, 11:30 | Updated: 24 August 2018, 16:22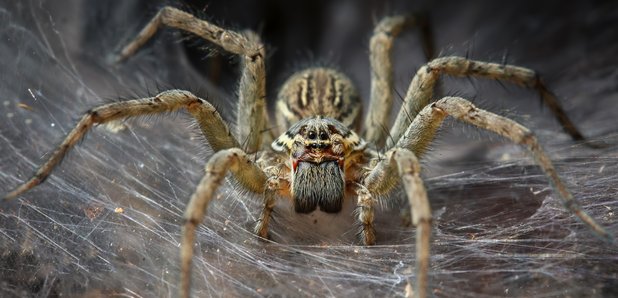 Spiders are embracing their curves this year after feasting on the swarms of flies that invaded the UK.
Experts have warned that this autumn could see the biggest spider invasion in living memory - and the eight-legged critters are looking chunkier than usual after a summer of indulgence.
The summer's record temperatures proved to be bumper breeding conditions for flies and other insects - meaning a feeding frenzy for spiders across the country.
As the heatwave continues throughout September, our eight-legged friends will be looking to crawl inside for somewhere cooler to rest.
So if you're leaving your windows open for a breeze, don't be surprised to find some fat spiders in your bathtub.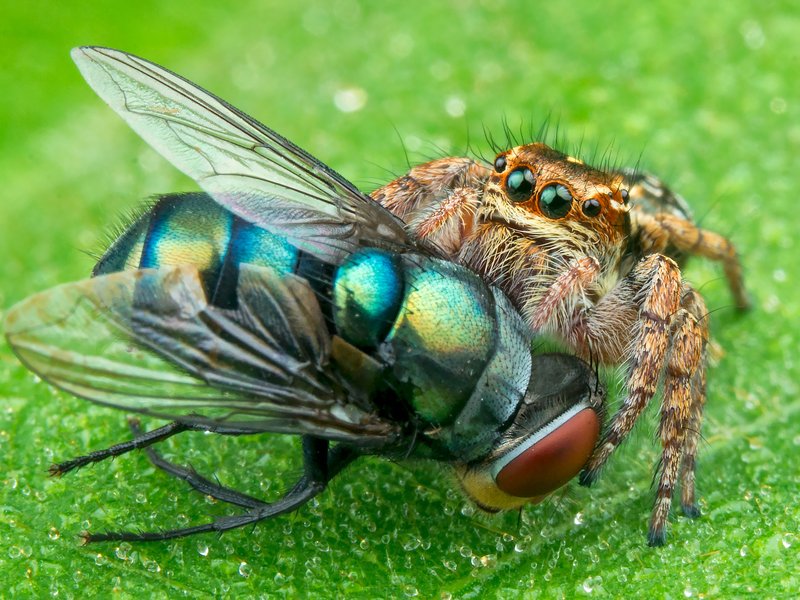 Spiders in the UK will be fatter this winter after feasting on the fly invasion (Credit - GETTY)
If you're scared of spiders then the bad news doesn't end there - as a new species of the critters have been found in the UK for the first time... and these fellas can leap six feet into the air.
The Sibianor Larae species was spotted in the Holcroft Moss Nature Reserve in Warrington, Cheshire. It's since ben confirmed as the first recognised sighting of the rare spider.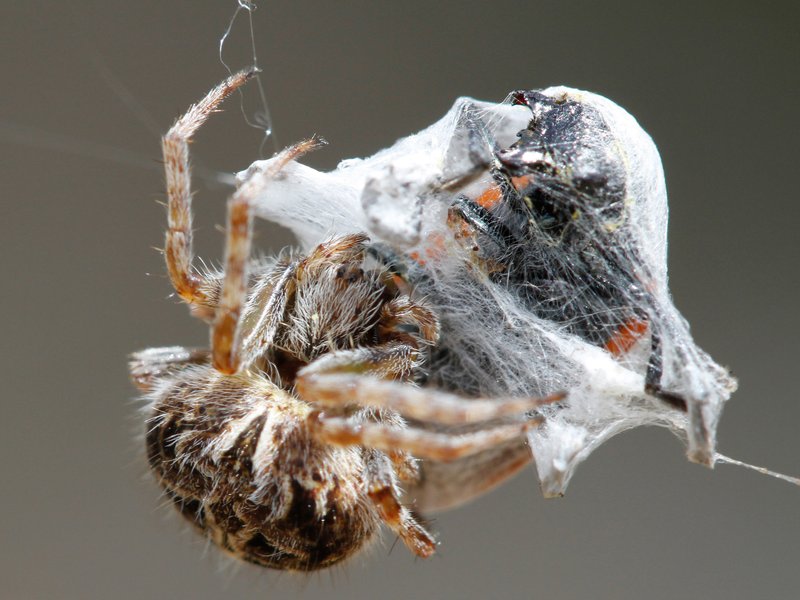 It's dinner time for one lucky spider (Credit - GETTY)
But it's thought that the critters have been living in hiding in British countryside for thousands of years.
A spokesperson for the Cheshire Wildlife Trust told The Independent: "A number of rare bog spiders were also discovered during the surveys, including the jumping spider Heliophanus damp, making it the only site in England where this has been recorded."