Mariah Carey Reportedly Pays Her Boyfriend £20,000 Per Month To Buy Her PRESENTS
10 April 2017, 13:32 | Updated: 10 April 2017, 14:59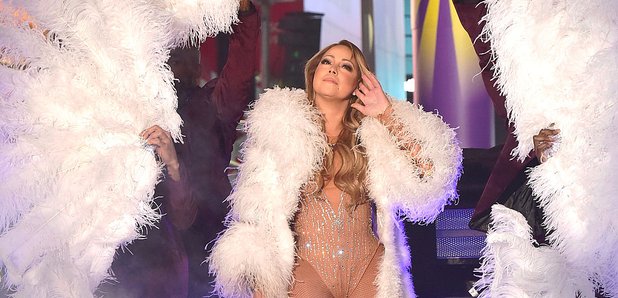 Nice work if you can get it!
Talk about a dream job! Spending other people's money – say, for example, helping a friend choose a dress – is always good fun, but it's been reported that Mariah Carey's toy boy Bryan Tanaka has taken it to a whole different level.
Life & Style magazine has claimed that the pop star, who enjoys a net worth of around £420m thanks to hits such as 'All I Want For Christmas Is You', has found an innovative way of ensuring that her man can afford to shower her with lavish gifts on a regular basis. It's fair to assume that 33-year-old Tanaka, a dancer, earns less money than 47-year-old international star Mariah, but she never has to do without… because she apparently gives him money to buy her presents!
The singer apparently likes to be spoiled, as the magazine claims that she gives her boyfriend $25,000 (£20,000) per month specifically to spend on gifts for her. Most people are happy if their other half remembers to pick up a bouquet of tatty flowers from the garage once in a whole!
Life & Style quoted a friend of the couple as saying: "She doesn't care that he's using her money to do it."
Mariah started dating Bryan back in February, having split up with Australian billionaire James Packer – to whom she was engaged – back in October. It's been suggested that she became accustomed to his generosity and wants the same treatment from Bryan – even if she has to foot the bill!
However, a spokesperson for the couple has said that the reports are "not true" and added: "[Bryan] makes his own money, and what he can afford, he buys her. Whenever he gets her something, it's appreciated."
Still, if you earn more than your partner and like to be lavished with gifts, this could be inspiration for you!