Men Polish Is Totally A Thing!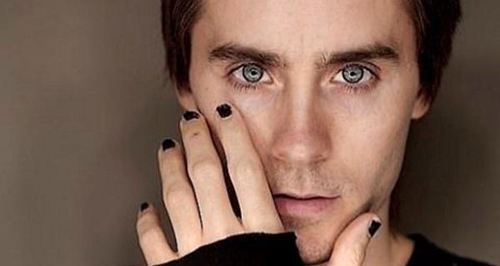 Rockstars like Kurt Cobain and David Bowie aren't the only guys to decorate their fingernails with a bit of polish. It's historical, man!
Ladies, you're not the only ones who know how to wear nail polish and make it look cool.
And we're not just talking about rockstars either.
According to news website Mic, men have been wearing nail polish for YEARS! Since 3,200 BC to be exact, expressing their societal classes with the use of different colours.
Not only have music artists such as Kurt Cobain and David Bowie brought the trend into the 21st century but even more recently celebs such as Jaden Smith, Johnny Depp and Jared Leto have been seen wearing the look.
And they aren't the only ones.
With the hashtag #MalePolish , countless men are sharing their dolled up nail art to the world, started by fashion designer Marc Jacobs.