Pink Pineapples Are TOTALLY In Again! Instagram Watch Out
27 May 2017, 13:14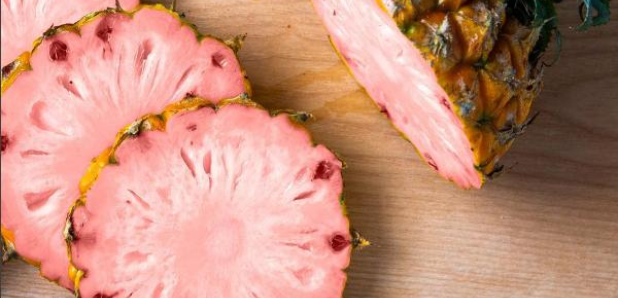 Coming to an Instagram feed near you
They're spiky...
They're sweet...
And now the beloved pineapple is PINK! Soon to be appearing all over your social media feeds real soon.
From sporting them on our favourite summer clothes to munching on then in the summer's heat, pineapple's are definitely a sunshine fruit...let a lone with a touch of pink added to it!
But despite our bubbling excitement, the pink pineapple isn't a new thing.
Del Monte Foods have been developing the blushing fruit since 2005, but it was only last December that the fDA gave it the official seal of approval for the public to eat.
The creation, known as Rosé pineapples are already proving a hit with photographers online, so expect to see them popping up on all over social media VERY soon.
Very cute and all, but what makes them so...pink, we hear you ask?
Well, the colour comes from changing the level of certain enzymes in the fruit, changing the pink pigment called lycopene from the yellow colour we're used to seeing.
Lycopene is also found in tomatoes and watermelons, which is what causes those fruits to turn red.
The more lycopene in a fruit, the pinker it looks.

Not only are pink pineapples fun to look at but according to Del Monte, they're extra sweet too!
Oh stop it, you're making us blush.