Swan Gets In On The Strike Action Holding Up Train For TWO MILES!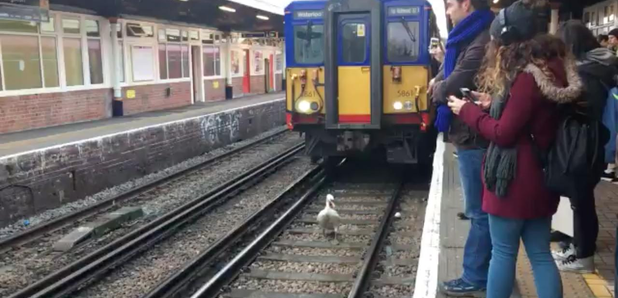 You wouldn't believe what excuse these commuters had for missing their train...
We couldn't have made this one up if we tried!
Just when London commuters thought that the train strike or bad weather would be a cause for concern, One brave little swan gave Londoners the best 'Sorry I'm Late' excuse of all time.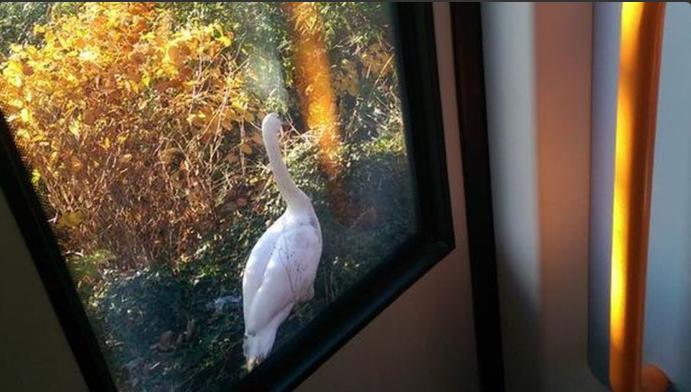 The swan, who has yet to be named, stood strong in protest on Friday morning, waddling it's way along the South West Train tracks for TWO MILES in the Kingston area.
Despite South West Trains announcing the bizarre cause of the delay on their official platforms, rail users just couldn't quite get their heads around it.
#DisruptionSWT A swan on the line in the #Kingston area is causing delays to trains. Response staff are en route. https://t.co/DNfzz85pGY

— South West Trains (@SW_Trains) January 13, 2017
Train is late due to a swan on the line... that's the best one yet! #commuterlife #train #southwesttrains

— Sinéad i Sasana (@nimhaos) January 13, 2017
There's a swan on the line at Kingston...probably trying to warm up. No trains going anywhere pic.twitter.com/h23ow1ar2B

— Tim Mackenzie (@SW20Macca) January 13, 2017
Held up for a swan on the line #swtrains been 20 minutes so far!! Couldn't make it up!!

— Diarmid O'Hara (@diarmidoh) January 13, 2017
One commuter named Dan Billinghurst caught the feathered protester on camera, causing the 9:33am train to crawl behind it on it's way onto the platform.
He said: 'The train was rolling into the station at two miles per hour.

@SW_Trains I applaud your driver and staff for being courteous to the swan and sensible in all your actions pic.twitter.com/8oBIK37kGp

— Gopal Krishnan V. (@gopsinlondon) January 13, 2017
'People commuting to work were getting frustrated and one man was so annoyed he got on the tracks waving his laptop in one hand and tried to manhandle the bird."
'It was one of the most bizarre things I have ever seen.'
Not all commuters were in a flap over the orange-beaked bird with another witness, Bee Whitaker saying that passenger were "laughing as well as taking photos" once they realised what was going on.
The #Kingston Swan has been released happy and well. It did apologise for the delays while with our staff. -JS pic.twitter.com/DJ5uGkySnh

— South West Trains (@SW_Trains) January 13, 2017
South West Trains did announce the safe release of the swan, issuing the swans apology for the delays too.
What a flying start to the day.