The World's Fastest Shed looks INCREDIBLE AND Does 88 MPH
World's Fastest Shed Can Reach 88mph
02:56
The mad Brits are at it again as everyone's going potty for the vehicle that keen gardener and mechanic, 51-year-old, Kevin Nicks from Chipping Norton in Oxfordshire created by converting his old VW Passat, to use as a hire and advertising vehicle.
Resplendent with leather seats and air conditioning the two-tonne drivable shed, which cost him £5,000 to convert, comes complete with remote central locking. It was built for hiring out and advertising and so far so good as scores of companies have expressed an interest in using the vehicle and have contacted him to ask if they can book it. Oh and the Prime Minister, David Cameron, had a hand in this too!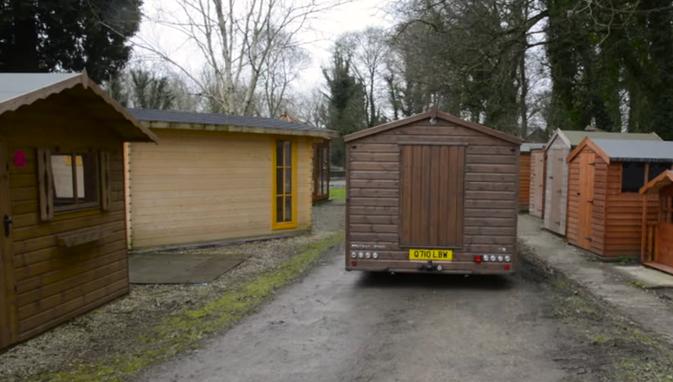 Read more: Tim Peake Uses Plays Space Invaders In Space!
Annoyed by the red tape he went through to try and get his shed-mobile on the road Kevin eventually wrote to his local MP who just happened to be the PM. Believe it or not a hand-signed letter from David Cameron arrived in the post and it read:
"Dear Mr Nicks. Thank you for writing to me about your drivable shed. It sounds like an interesting feat to convert your car into a shed, a project which I am sure took a lot of time and effort." Four months later the shed had been given the go ahead by DVLA and bingo Kevin was in business.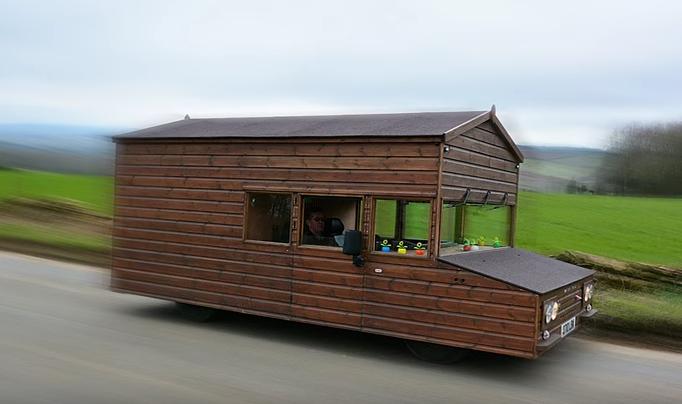 Eccentricity and perseverance are clearly a very powerful combination!