This Fiendish Picture Quiz Has Gone Viral – But Can You Spot the Hidden Man?
7 April 2017, 15:26 | Updated: 7 April 2017, 17:18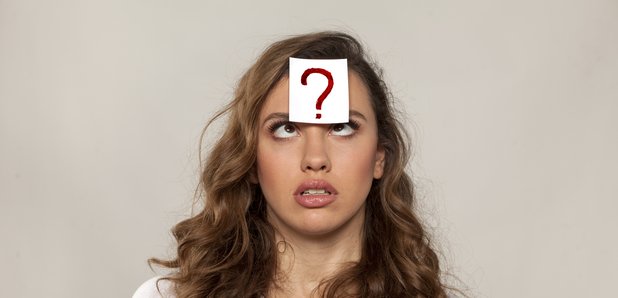 The Wild West-themed quiz has everyone scratching their heads!
This Playbuzz picture quiz has proved to be wildly successful, but it has also been driving some participants around the bend. The question is: can you spot the pointy nosed old man in this vintage illustration of a wagon crossing the desert in the Wild West?
If you can, you'll should be proud of yourself – because it certainly is a tricky task!
More than 15,000 people have taken part in the game since it was published on the quiz website Playbuzz last week, making the latest brain teaser to go viral, after January saw people left stumped by a picture of a bear that – somewhere – contained the face of a man.
And that one was aimed at children, so goodness knows how we're expect to make sense of this grown-up puzzle! See how you get on, though...
The quiz is well worth persevering with, as there are proven health benefits to taking part in quizzes such at this wild West picture puzzle. Such as…
Enhanced memory
Puzzles enhance the connections between our brain cells, a fact that has health benefits for people of all ages, as children's minds are so flexible and elderly people are obviously more prone to issues with recollection.
Improve ingenuity
In being forced to think outside the box, we use our imaginations more, which increases our creativity.
Producing dopamine
When you work hard to crack a puzzle such as the one above, your brain awards you with success, unleashing a rush of dopamine. Dopamine is addictive, so that leaves us wanting to have another go – so we get smarter.
Win!
READ MORE: If You See Red Strawberries In This Photo Your Eyes Are Tricking You


All in all, then, you can pat yourself on the back for even taking part… how often can you have fun while also actively strengthening your mind? Another thing we learned: don't go lying around in deserts because you might just get smushed by a wagon!