SC Conversions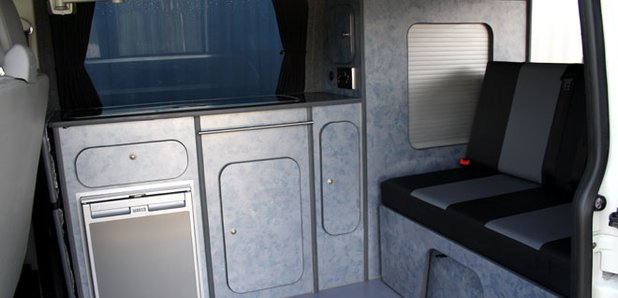 At SC Conversions offer bespoke camper van conversions. They endeavour to offer a flexible service to accommodate the wide range of uses required of our customer's vehicles. Their templated designs range in price and specification to cover most requirements.
However, they are always willing to take on customer's camper-van conversion ideas to make sure the design fitted is the right design for them.
With a choice of great conversions, they offer a cost - effective solution. Once you have chosen your camper conversion design they have a wide range of colours and upholstery to really add a personal touch - What better than a personalised conversion?
Their fully-equipped workshop allows us to convert your vehicle in the quickest possible time, whilst providing you with a quality, distinctive end product.
SC Conversions are based in Plymouth, Devon where their conversions take place at their fully-fitted and insured workshop.

Find them:
Unit 8 Haxter Close
Belliver Industrial Estate
Roborough, Plymouth, PL6 7DD

Telephone

01752 659853


Mobile

07522 131248