Devon Couple - Joys Of Adoption
11 September 2018, 11:05 | Updated: 11 September 2018, 11:13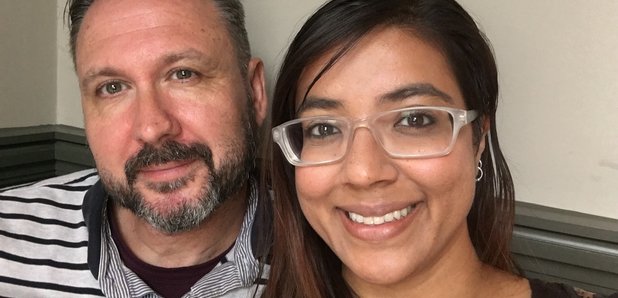 A Devon couple have told Heart they 'couldn't be happier' after adopting two young children.
They originally planned to start with just one child and then gradually expand their family, but were shocked to discover there were so many brothers and sisters in desperate need of a safe and loving home together.
A year after the adoption, they have been amazed by the children's progress and look forward to them enjoying a much more positive future.
In advance of Barnardo's latest adoption campaign, the couple are now sharing their story to encourage others to open their homes and their hearts.
Following approval by an independent adoption panel, the couple were able to search an online register of children in need of a new home and found two young siblings.
After discussion with their Barnardo's social worker about the application, they were contacted by the local authority responsible for the children's care.
The authority shared detailed profiles of the children and sent social workers to the couple's home to learn more about them and approve the adoption process.
Feyaza and Robert then created their own video of introduction which took the children on a tour of their house, and a book of photographs introducing their family.
Both the video and the book featured two toy rabbits - which Feyaza and Robert presented to the children when they first met.
Further visits followed, gradually becoming longer in duration and including trips to the park and other attractions, before everyone agreed the children were ready to move into their new home.
A year later, Barnardo's staff still maintain contact and Feyaza and Robert have been amazed by the children's transformation.
Feyaza said: "When I look at them now, compared to how they were before, I'm so proud – not only proud of the children, but also proud of us as new parents.
"Of course it's not all daisy-chains and rainbows. There was lots of frustrated behaviour in the early days, but we've been blown away by how much they've changed."
For more information CLICK HERE Barnardo's