Drink Drug Drive Crackdown Starts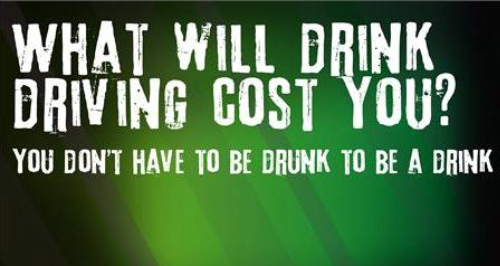 Drivers are being reminded that the consequences of driving under the influence of alcohol or drugs can be devastating.
Police have started their summer campaign where drivers can expect to be tested if they are involved in a collision or if stopped for an offence.
Routine stop checks will also result in drivers being tested.
In 2015 there were a total of 1,988 arrests for drink or drug driving in Devon and Cornwall.
This was an increase of 5% on the same period in 2014.
People convicted of drink or drug driving can expect to be banned from driving for at least 12 months, receive a fine of up to £5,000 and/or six months in prison.
If someone dies as a result of a collision involving a driver under the influence of drugs or alcohol, sentences can carry a penalty of up to ten years in prison.
With Euro 2016 football competition starting on June 10, police expect more people than usual will be out enjoying a drink and are urging people to make arrangements to get home before going out.
Motorists may still be over the limit the next morning.
The message is: 'Don't risk it, it's never worth it.'
Despite long term reductions, drink and drug driving still accounts for 15% of road deaths and almost 10,000 casualties nationally each year.
If anyone has any information about drink or drug driving in your area, in an emergency call 999 or for non-urgent matters email 101@dc.police.uk or call 101.
Alternatively call the charity, Crimestoppers, anonymously on 0800 555111 or via www.crimestoppers-uk.org.