Pledge To Lower South West Water Bills
3 September 2018, 09:20 | Updated: 3 September 2018, 09:43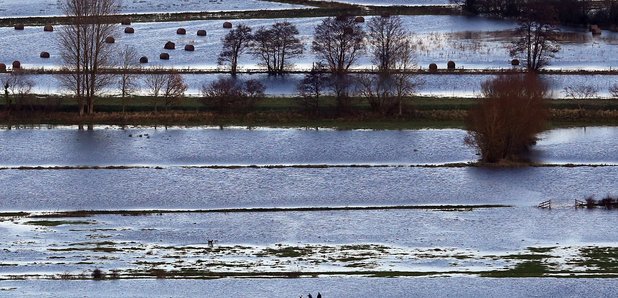 The New Deal, which will now be assessed by Ofwat, includes plans to: keep the average bill below inflation (delivering a decade of bill freezes, reductions or below inflation rises up to 2025), plus more pioneering support for those who struggle most to pay.
Bills to be lower by 2025 than in 2010
£1billion to improve services and protect the environment
£20million stake for customers, plus enhanced scheme to share success
As part of its ambitious business plan for 2020-25, South West Water is promising lower bills, improved service, better environmental protection and a stake and greater say in the company for customers, with an enhanced opportunity for extra rewards should South West Water beat its targets.
The plan, entitled - New Deal, follows South West Water's biggest ever customer consultation and was submitted today (3 September) to Ofwat, the water industry's economic regulator, as part of the industry's five-yearly price review.
By 2025 the average bill will be lower than it was in 2015
Other highlights include:
Increased protection for bathing waters and shellfish waters

Further work in river and reservoir catchment areas to improve raw water quality and natural water storage in the landscapeMajor upgrades of drinking water treatment works, including Stithians, St Cleer, Prewley (near Okehampton) and Restormel (near Lostwithiel)
A further 15% reduction in leakage
An expansion of award-winning campaigns to reduce sewer blockages and flooding.
Initiatives to ensure zero harmful pollutions by 2025
Improvements to achieve sector-leading customer service
The launch of a water efficiency initiative for unmetered customers
No water restrictions

A reduction in supply interruptions For more information on the Price Review (PR19) visit www.ofwat.gov.uk/investor/pr19/