Plymouth Man Jailed Over Son's Death
19 June 2018, 12:38 | Updated: 19 June 2018, 12:41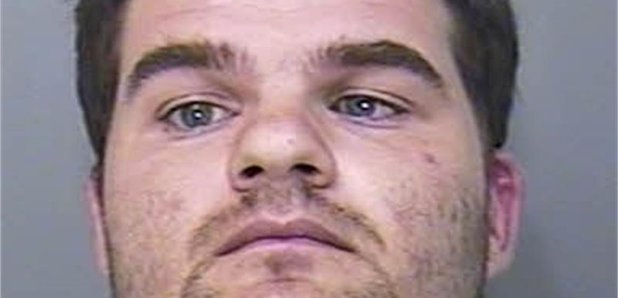 A man from Plymouth has been jailed for more than five years for the manslaughter of his six month old son.
Lee Sweet, 26, from the Stoke area of the city, initially denied assaulting Reuben Sweet-Harris, but later admitted shaking him after an extensive police investigation.
He pleaded guilty at Plymouth Crown Court and was jailed for five years and four months.
Senior Investigating Officer, Detective Inspector Steve Davies of the Major Crime Investigation Team, said: "Paramedics were called to Lee Sweets home address in Stoke, Plymouth on the morning of the 28 May 2017 where it was reported by Sweet that his son, Ruben had become unresponsive.
"He was taken immediately to Derriford Hospital and from there to the Paediatric Intensive Care Unit at Bristol Hospital. He tragically died from his injuries three days later.
"Lee Sweet initially denied any knowledge of how Ruben became unwell; we suspected from an early stage that Sweet was not being honest with his account and subsequently launched a full investigation.
"This was a long and protracted enquiry where my team have had to source from around the country the best medical experts in their field of expertise. This has taken many months to gather and to interpret the medical evidence so that we were sure with our findings. Our conclusion was that Lee Sweet shook Rueben Sweet-Harris which caused the six month old fatal injuries.
"Once this evidence was put to Sweet in interview, he had no option but to admit to what he did. However, Lee Sweet could have easily admitted to what he had done from the start, but instead chose to put the family of Ruben through over a year of unimaginable pain and misery.
"Today's sentence will not bring Ruben back, but we hope that it will go some way to starting the healing process for the family who have been supported by Police Family Liaison Officers throughout."