Arts For All
6 September 2018, 14:47 | Updated: 6 September 2018, 16:17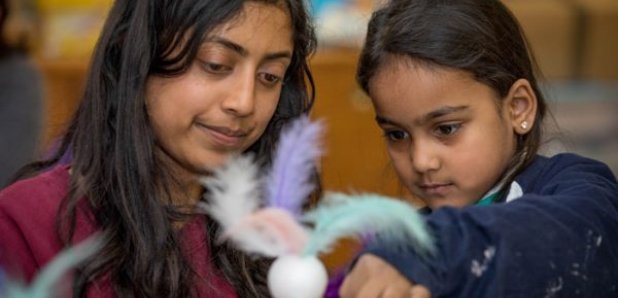 We're proud to support Arts For All, a small charity which supports disadvantaged kids and their families in London. The project runs arts-based clubs, helping young people from diverse cultures and backgrounds to build confidence through creativity and achieve their goals.
Abdi* started attending the clubs at Arts For All when he was just ten years old, and going through challenging and difficult times both at school and in his personal life.
He said the charity has changed his life: "When I was in primary school and secondary school I used to go to Arts For All on a regular basis as it gave me something to do outside of school and I felt safe.
It enabled me to get involved with arts projects of different types and themes; also giving me the chance to take part in many exhibitions that really helped to boost my confidence. I started to believe in myself, developed people skills and my self-esteem grew.
As well as all the fun and creativity, Arts For All is unique because they care about everyone as individuals. So many people I was at school with, who did not have Arts For All in their lives, are unemployed and really struggling. Some are involved in crime and some are on the brink of being homeless because they did not have the opportunities I had."
Global's Make Some Noise will fund the charity's 'Kaleidoscope project' – a creative club for 5-16 year olds, which runs twice a week after school and is so popular that it has a huge waiting list. With our help, the project will be able to run four days a week, and reach even more vulnerable and isolated children in the area.
* The young person's name has been changed to protect his identity.